Handy handbags.
We're all for that sweet arm candy but spending €400 on the latest designer handbag just isn't within our budget *sigh*.
But thankfully for fast fashion and high street stores, we can wear similar dupes for cheaper prices.
If you're like me and you like a neat, compact back that stores the essentials but isn't lugging off your arm, then I present you with six must-haves for the SS19 season.
Take your pick.
*Dior saddle bag dupe*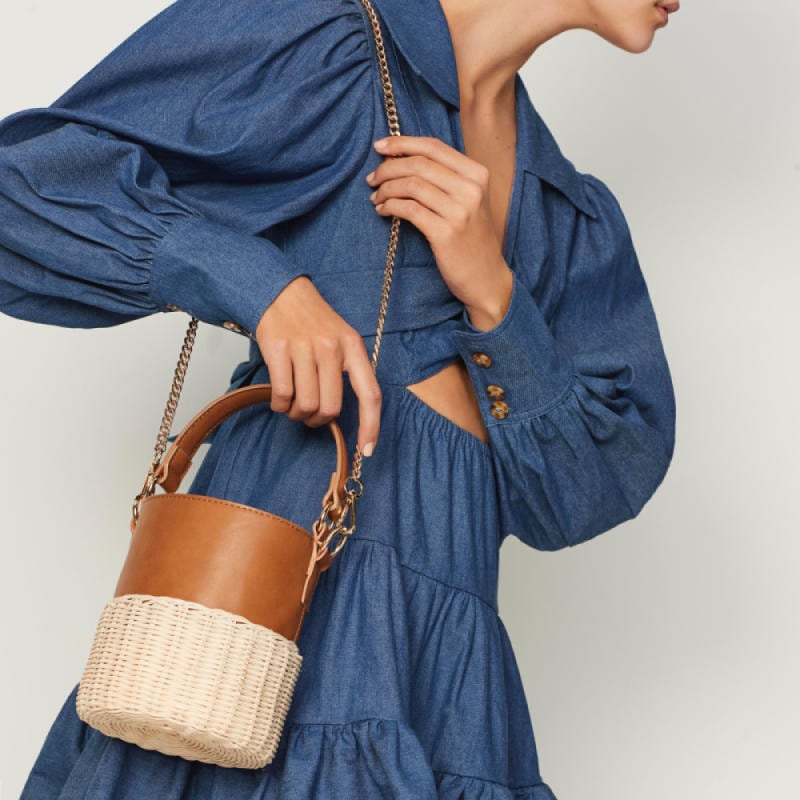 The great thing about this selection of bags is that most of them can be worn crossbody as well as one shoulder. And if you're planning to hit up any festivals this summer and it's your first rodeo, let me tell you, a crossbody or bumbag is literally essential in keeping all your belongings on you.
The same when it comes to holidays, there's nothing worse than realising you put your bag down to take a photo, to then stand up and leave without it.
Trés disaster.
And so, not only are these bags cute, they're practical too.
Feature image – Topshop