Talk To Me is not for the faint-hearted.
In July, Talk To Me hit cinemas and proved majorly successful with horror buffs for its eerie, sinister, and creepy delivery.
If you missed out on your chance to see it over the summer, you're going to have the special opportunity of watching it for the first time during the spooky season now.
The horror landed on Netflix this week just in time for the Halloween long weekend, and as someone who saw it during its cinema stay, I cannot emphasise how truly chilling this film is.
Talk To Me boasts an impressive 7.2 rating on IMDb, but I personally think this doesn't reflect how brilliant it is. Everything from the acting (for such a young cast as well) to the bone-chilling journey the characters take viewers on to the twisted yet intriguing plot of the narrative.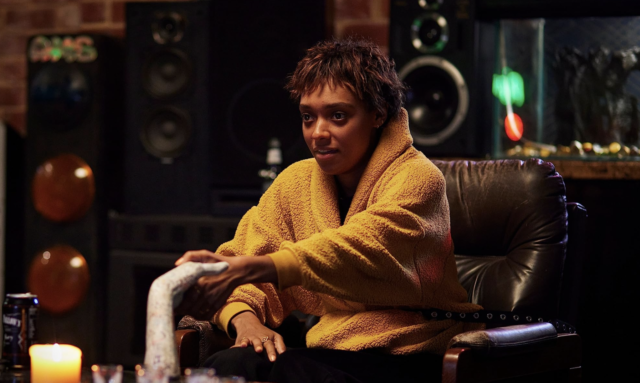 Mia (Sophie Wilde), who, since the death of her mother, lives her life almost on autopilot, often third-wheeling the relationship of her best friend Jade (Alexandra Jensen) and her boyfriend Daniel (Otis Dhanji).
One night they, along with Jade's younger brother Riley (Joe Bird), sneak out to one of many gatherings hosted by Hayley (Zoe Terakes) and Joss (Chris Also), and this, inevitably, leads to a darkening of the plot.
The storyline centres around this group of accidental friends who discover how to conjure spirits using an embalmed hand.
What happens when they take hold of the totem resembles an addictive high as they become hooked on the new thrill—until one of them goes too far.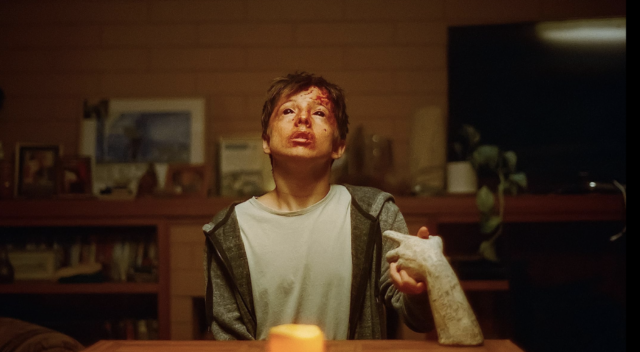 Without going into any further detail or spilling any spoilers, the crossing of this boundary unleashes terrifying supernatural forces, particularly one unforgiving and violent spirit who refuses to relent.
This youthful cast holds this film from beginning to end in all its gruesome glory. However, I would be remiss if I did not mention Joe Bird, who is just 16 years old, for delivering the most captivating performance of the film—you'll understand if you dare to watch.
Talk to Me is the perfect Halloween watch and is now available to stream on Netflix.
Check out the trailer below.
READ MORE:
Bridgerton fans will likely have to wait until 2024 for new season
Mamma Mia creator gives hopeful update on third movie
Gilmore Girls cast members reunite in new series