Prince Harry confirmed he has not heard anything about his father's birthday
Prince Harry and Meghan Markle have shut down claims they snubbed King Charles's 75th birthday.
An intimate gathering is being held for the king's birthday, but Harry was accused of snubbing the event.
However, he has since confirmed that he was never invited.
The dad-of-two's spokesperson told The Messenger that no invite was sent.
"In response to UK media headlines, there has been no contact regarding an invitation to His Majesty's upcoming birthday."
The Sunday Times claimed Prince Harry was snubbing the celebration, but those claims have since been shut down.
His spokesperson added: "It is disappointing the Sunday Times has misreported this story."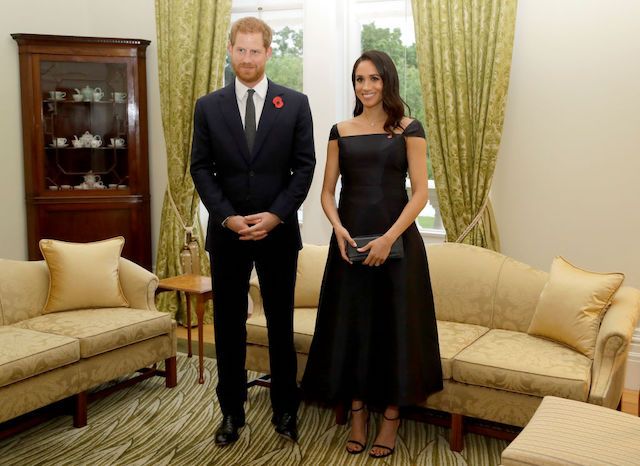 Prince Harry is still on bad terms with his family after he stepped down as a senior royal in 2020.
He has returned to the UK since leaving but has no intention of mending his relationship with his family soon.
Royal expert Angela Levin told The Sun that he is still waiting for his family to apologise to Meghan Markle.
"Harry has made it very clear that he is not complying with anything until his father and his brother have apologised to Meghan."
Princess Kate reportedly tried to help mend the rift between her brother-in-law and husband, Prince William. She continued talking to Prince Harry, but her efforts reportedly failed after the brothers refused to make amends.
Kate and Prince Harry have been keeping in touch with "late-night calls", a source told Closer.
Kate hopes the calls will "pave the way for long-term peace with the whole family"
However, Prince William is not keen on speaking to his brother just yet. William has "made it very clear that he is not yet ready to sit down with Harry".
READ MORE: