It seems to be the jacket of the season.
Finding a designer dupe is one of our favourite things. While we love shopping and finding gems, we much prefer being able to eat and pay rent instead of cashing out on really expensive jackets.
However, this Chloé jacket is definitely one of the most popular of the season, and since its release it has been duped by H&M… and now Marks & Spencer.
View this post on Instagram
The designer blurred wool jacket costs around €1,800, however you can get your hands on a similar one in M&S for €95, which is definitely a better price.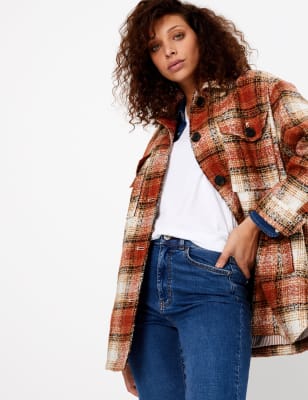 The high street version is by the Per Una collection in the brand and is described as: "Regular fit with dropped shoulders – an ideal match for any casual wear. Horn button fastenings, side slip pockets. Textured fabric lends a rustic feel, while lining adds extra warmth."
This one is a little bit longer than the Chloé jacket but we think it looks just as fab. If you want to check out the M&S version, you can check it out here. For the H&M version, go to this website.