This sounds like the dream job to us
We've potentially found the perfect job if you're just as obsessed with autumn as we are.
One thing we love most about this time of year is how it is finally socially acceptable to stay in. The societal pressures of being constantly busy have drifted away with the warm weather, and now we can look forward to cozy nights at home.
Curling up on the sofa, drinking hot chocolate, and watching Gilmore Girls has become a weekly ritual at this stage. But what could possibly make that better?
How about getting paid for it?
Lingerie brand Pour Moi is hiring a Cosy Coordinator, yes, really.
This job is perfect for fall-fanatics that love everything about the upcoming colder season. The key focus of the role is to test out Pour Moi's comfy bras and pants and ensure that they are up to all the cosy tasks this season.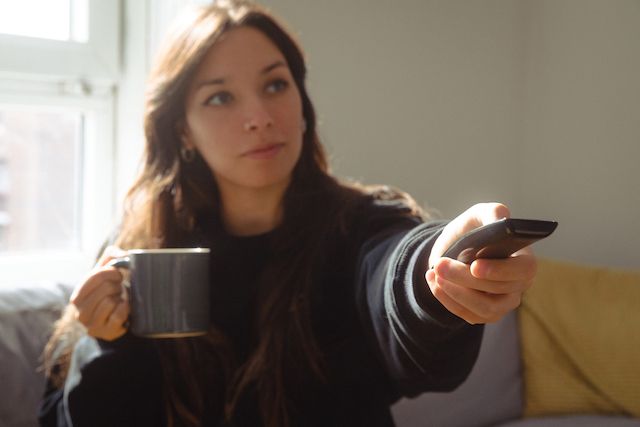 For the new role, Pour Moi is on the lookout for an autumn girlie who knows their pumpkin spices from their hot chocolates, gets giddy when they hear the theme tune to the Gilmore Girls and loves nothing more than lighting a cinnamon-scented candle and snuggling up on the sofa as the night's draw in.
The job tasks include drinking some of the season's most popular autumn-inspired hot drinks, watching your favourite fall-feeling box set or film and curling up on the sofa with a good book – all whilst wearing Pour Moi's comfortable range of non-wired bras and soft pants.
The successful person will then have to review the underwear, ranking them on cosiness.
For the job of curating cosiness, the Cosy Coordinator will be paid €350, making it the perfect role for those who live and breathe the autumnal season and know exactly how to get cosy in the colder months.
You can apply for the job here.
READ MORE: