Robbie Williams' has admitted that he's not proud of how he treated Gary Barlow.
In his new Netflix documentary, the singer confessed that he became "vengeful" and "jealous" of his Take That bandmate.
"I disliked Gary the most because he was the one that was supposed to have everything and the career and I wanted to make him pay. I was vengeful," Robbie admitted.
"It seemed to be one person managing Take That and it was Gary Barlow – it was all geared around him.
"And as a young person, I would have been jealous of that. A lot of me resented him. I was going home from those days thinking this is weird and uncomfortable. It's Lord of the Flies stuff."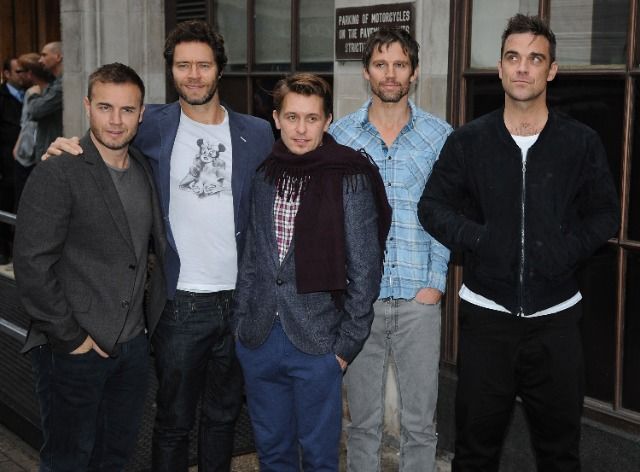 He went on to say that he was "sorry" for the way he treated Gary in particular, mentioning the time he said he was "dead" and called him a "p****" on stage."
The two had a famous falling out back in1995 which resulted in Robbie quitting their world tour leaving Gary, Jason Orange, Mark Owen and Howard Donald.
According to the Express, the two are back on talking terms again now but Gary isn't one to hold back about Robbie.
On the 'Out to Lunch' podcast he discussed what irritated him the most about his former bandmate.
"My beef with Rob," he started, "And we still talk about this, is that I'll spend six weeks rehearsing a five-minute piece to perfect it, every move and note I'll know what I'm doing. I'll go out and I'll get a great response.
"Robbie gets given a song four minutes before he goes out. He learns it and goes out and gets a better response. That's what annoys me about him.
"He's just got a gift," Gary added, "He always calls it the Freddie Star syndrome."
READ MORE: