This is just gorgeous.
If you're looking for a showstopper then you need to check out this coat. We always look out for something that will stay with us year after year and we think we have just found it.
It will dress up any outfit – even the most casual ones and bring a bit of class to anything you wear.
The faux leather fabric looks really expensive and as well as a faux fur collar, it also has faux fur cuffs, a belted waist and side slip pockets.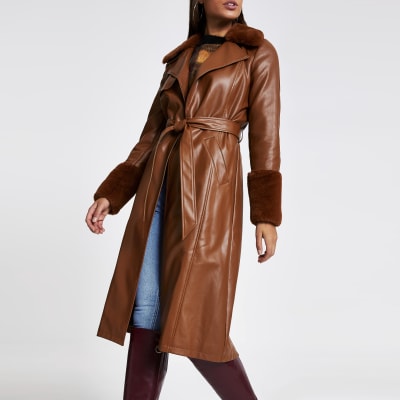 For €127 it is on the pricey side but it is definitely something you will be able to wear time and time again. There are plenty of sizes available on the River Island website, so we'd run to grab it while you can. You can find it here.
If you're shopping in River Island lately, then be sure to check out this stunning dress.
Dressing up in winter can be difficult when all you want to do is stay warm and dry – but we found some gorgeous pieces while shopping online.
One dress particularly stood out to us as it's very similar to Meghan Markle's second wedding dress – and Hailey Bieber's – except in black.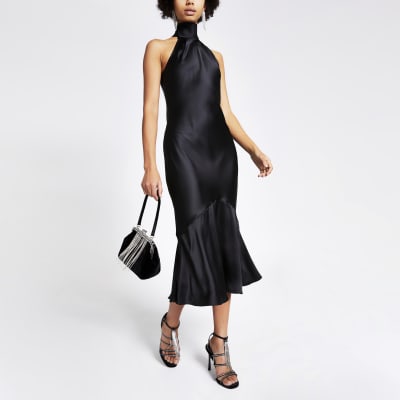 It has a halter neck satin design with a drop frill hem. It's extremely classy and elegant and would be the perfect outfit for a Christmas party – or any party, to be honest.
It's €60 and there are loads of sizes left so if we were you we'd hop on it right away. You can check it out here.