We're going to living in this.
If you're on the lookout for your new winter coat then we have found it for you. We need something that's stylish but comfy and will go with no matter what you're wearing.
This River Island number stood out to us with its zebra print, but we also love its oversize cut. It has button fastenings on the front and patch pockets, bringing it up to trend.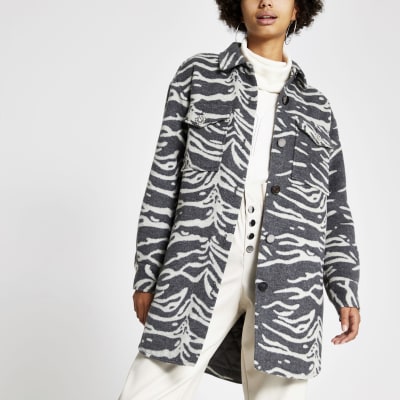 It's perfect if you just want to throw something on over your jeans and t-shirt, but it would also be ideal with a cream mini dress and heels.
It comes in at €80 but will definitely be the coat you'll wear time and time again over the winter season. You can check it out here.
If you're doing a little shop in River Island soon, then you should also check out this fab dress.
The €43 dress has a twist front that really sets it apart, making it a statement piece and a little different to a standard midi dress.
It's also quite a flattering look at the detail just above the tummy area draws attention upwards, ideal for what I often refer to as 'pasta baby' days (also known as the best time of the week).