As if we couldn't love Paul Mescal any more!
We all saw the pictures of Paul and his parents at the 2023 Oscars but the family did a lot more than just pose together – they went partying.
The Maynooth man was nominated in the Best Actor category alongside huge names such as Colin Farrell, Austin Butler, Brendan Fraiser and Bill Nighy.
Like all Irish people, when something big happens you have to get the whole family involved.
So his dad, Paul Snr, and his mum, Dearbhla got dressed up to the nines and made it a night to remember for more reasons than one.
Speaking on Jimmy Kimmel Live, the 27-year-old revealed he and his parents didn't get back to their hotel until 9 am the next day.
"Dad was mostly there for the parties. That was his main event for him that weekend. He got to dance, as he said, with Cher…he was in the vicinity of Cher dancing," Paul explained.
"Cher was dancing at a party?" Jimmy said, obviously surprised.
"And my Dad said 'with him,' but Cher was definitely not dancing with my dad," the actor said, telling the audience his father told everyone back home that he danced with the singing legend.
"But, I'm correcting him here on television that he didn't dance with Cher," Paul laughed.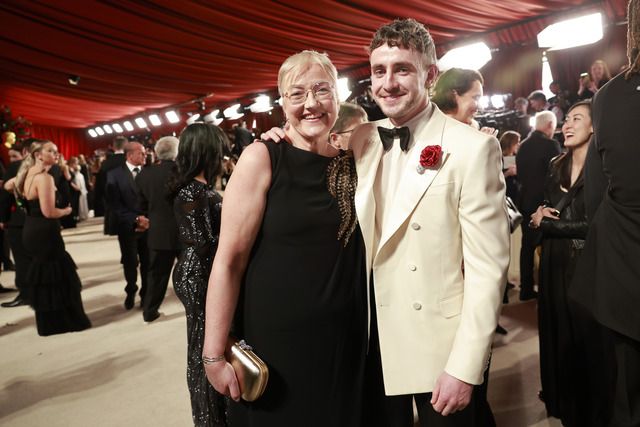 While Dearbhla was a typical Irish mammy as she struck up a friendship with her son's seat filler at the award show.
"I went to the bathroom and then I went to the bar and when you leave, these brilliant seat fillers run in and my mum became close to my seat filler," the star laughed.
Forgot a night out with Paul, we want to party with his parents!
READ MORE: