Looks like the heatwave is coming to an end.
Don't get us wrong, we don't want to be those people who complain about it being 'too hot' during the recent spell of warm weather, but it hasn't all been pleasant.
With temperatures almost touching 30 degrees in the last few days, working indoors has been a trying experience for many throughout the country, particularly in environments where there is insufficient ventilation through a lack of windows or even a few portable fans to cool things down.
As had been forecast, however, the fine spell looks set to come to an abrupt end on Thursday, with Met Éireann predicting a cloudy and damp day with patchy drizzle in places.
Rain will develop in the northwest later in the day and spread towards Ulster and Connacht, while temperatures will take a significant drop, with highest temperatures of 16 to 22 degrees, compared to as high as 29 degrees on Wednesday.
Friday will be similar with outbreaks of rain and drizzle set to arrive earlier in the day before clearing towards the evening on a day when temperatures will reach no higher than 21 degrees.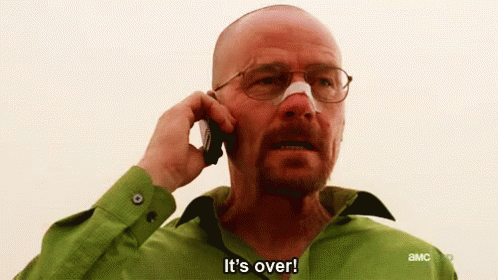 Saturday will be bright and breezy with a lot of sunny spells but temperatures will drop even further still, climbing to no higher than 18 degrees.
By Sunday, we'll all have well and truly forgotten about the heatwave, with rain developing in the southwest and spreading north throughout the entire country, with spells of unsettled weather promised for early next week.