"Va va voom is cool, but cool is not always va va voom…"
Whatever the fuck 'Va va voom' was in the first place, we're pretty sure Thierry Henry is neither it nor quite as cool as he used to be. Certainly his high-profile addition to the Sky Sports team last year hasn't worked out quite as well as they would have hoped.
Back when he was playing for Arsenal (and then Barca), Henry was synonymous for style and effortless cool. Everything he did was accompanied by a certain panache and something of a flourish. Even the way he strolled around the pitch was enigmatic.
This was enhanced by adverts for the likes of Renault, in which his image as the super-smooth face of modern football was carefully honed, as he explained to us, the viewer/consumer, exactly what was and wasn't cool, or 'Va va voom'.
When Sky snared him as one of their punditry team, they must have thought he was a dead-cert to enthral and captivate the viewers. He was, after all, a truly world-class player who had won it all, and that, allied with his dulcet tones and natural charisma would have viewers going all gooey-eyed over him, surely?
Not quite. The thing is, Henry the pundit has yet to fully convince the average punter that he is all that insightful. He is like the inverse Gary Neville – who was oft derided and disliked during his football career, but drew adulation and praise for his genuinely thought-provoking analysis.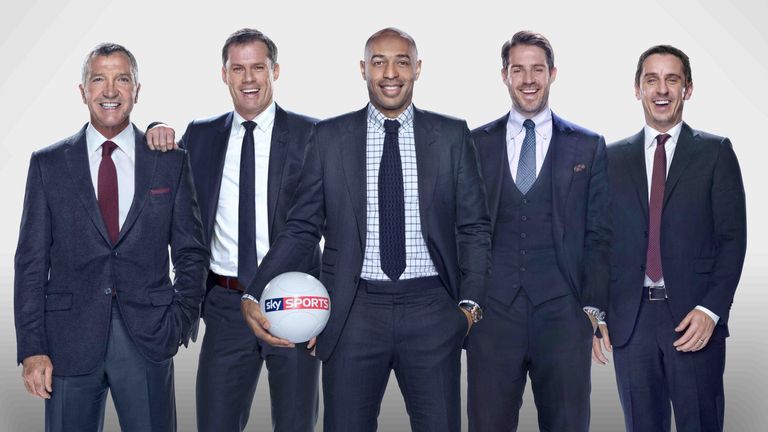 Henry, on the other hand, either seems to state the patently obvious, or mildly annoy the likes of Graeme Souness, whose face always speaks a thousand words. On Sunday, whilst analysing Arsenal's thrilling 4-3 defeat to Liverpool, Henry made a number of observations which fell awkwardly flat with his fellow pundits.
Perhaps the most cringeworthy moment was this one, in which Souness is waxing lyrical about Liverpool's attacking verve. You can see Henry formulating an opinion and just waiting for an opportunity to get it out and impress his colleagues with a devastating insight. And then finally he gets his chance…
"You have to give [Georginio] Wijnaldum a lot of credit also there…", he interjects. Jamie Redknapp just stares blankly, whilst Souness looks like someone has just heckled him during a wedding speech. Henry looks floorwards as a few seconds of silence seem like an eternity. There's even laughter back in the studio.
Let's hope the chemistry improves during the year, or this could be a very long season…
Remember when we all thought Thierry Henry was impossibly cool and not at all awkward? pic.twitter.com/5B5ddt404G

— Kevin! (@KevBeirne) August 14, 2016