BY Katy Thornton
Christmas is coming a little earlier to Grafton Street this year

What feels illegal but isn't? Putting up Christmas decorations in October the same weekend when the temperatures have soared to the early 20s.
Despite this being the normal pattern of behaviour for the last couple of years, we still like to act outraged whenever a retailer deigns to decorate for Christmas or display their festive merchandise any earlier than November 1st.
Over the weekend Brown Thomas was spotted getting adorned in their Christmas greens in preparation for the big day, both inside and out, and X users didn't hold back on their feelings about it.
The comments that came in under this tweet all seemed to be in the same tone.
One X user simply said: "make them stop rn."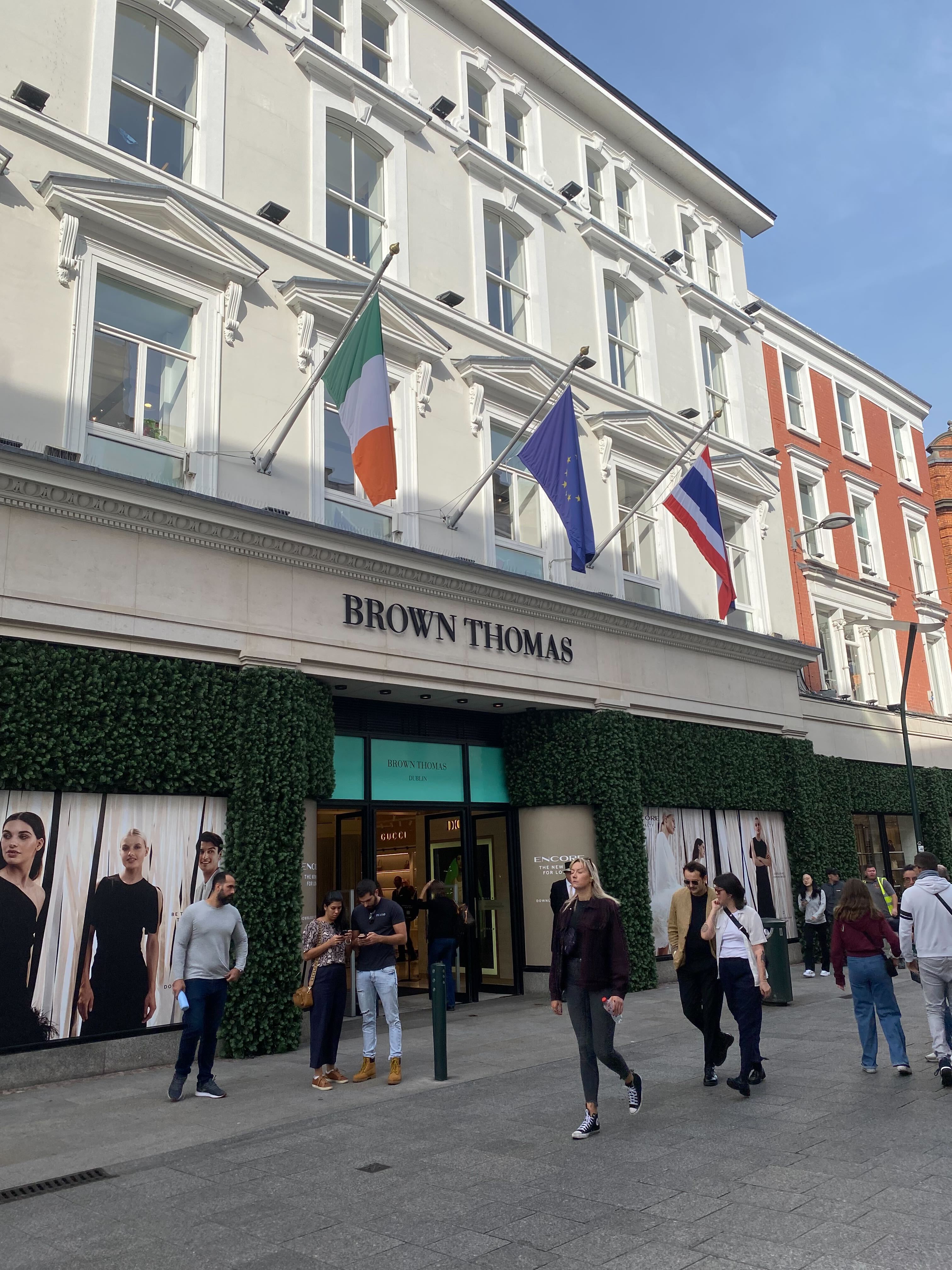 Another made their feelings on the topic by saying: "No!"
X user Seamus Ryan went more into detail as to their disdain for the Christmas decorations, citing that it was actually disrespectful to Halloween.
While I tend to agree that Christmas decorations don't need to be making an appearance until the fake cobwebs and plastic spiders have been taken down following October 31st, it does just seem to be the way of things nowadays.
Plus, I can't deny that going up the escalator with these Christmas bobbles hanging from the ceiling felt nothing short of magical.
READ MORE: