Rashers are great.
There's no two ways about it. They're great with a fry. Fabulous in a sandwich. Glorious in a carbonara. Add them to your burger and you're laughing.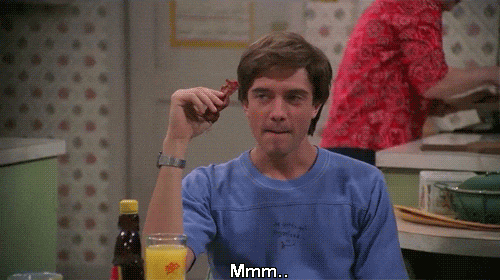 However, it appears that cutting them out of your diet could have some great health benefits.
The World Cancer Research Fund conducted some research which found that cutting bacon out of your diet – as well as alcohol – can reduce your risk of cancer by up to 40 percent; which we can all agree is a massive amount.
A survey was carried out on more than 50 million people and last year focused more on specific dietary recommendations than any other survey ever conducted. From the findings, the researchers suggested that people eat moderate amounts of red meat, limit consumption of soft drinks and processed foods (i.e. bacon) and reduce drinking booze.
The WCRF researchers also recommend ditching fast food and sugar from our diets, so you know… cutting out ALL of that might be a hard thing to do. But one thing at a time, right…?