Taylor Swift and Travis Kelce reportedly started dating in July
Travis Kelce has opened up about his relationship with popstar, Taylor Swift.
The NFL player has reportedly been dating Swift since the summer, but they only went public with their relationship in the autumn.
Speaking about their first date in New York, Kelce said he was so nervous about it. He kept telling himself not to "f*** it up".
"When I met her in New York, we had already kind of been talking, so I knew we could have a nice dinner and, like, a conversation and what goes from there will go from there," he told the Wall Street Journal.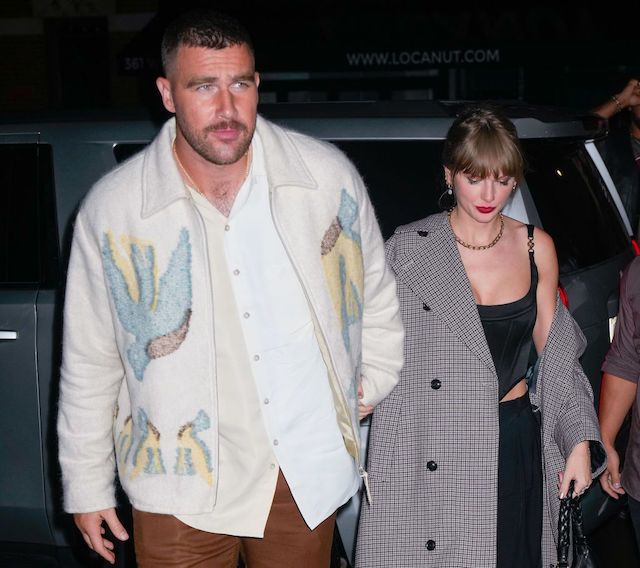 "Obviously I've never dated anyone with that kind of aura about them…. I've never dealt with it, but at the same time, I'm not running away from any of it," Kelce said.
Kelce said Swift has to deal with so much public scrutiny but she handles it all so well.
"The scrutiny she gets, how much she has a magnifying glass on her, every single day, paparazzi outside her house, outside every restaurant she goes to, after every flight she gets off, and she's just living, enjoying life. When she acts like that I better not be the one acting all strange," he said.
The sportsman said his girlfriend is a genius and praised her for dealing with it in such a calm and strong way.
He said it's an intense world to live in, but it isn't something he was going to run away from.
READ MORE: