Brought to you by Electric Ireland Rewards.
Apparently, there are people in this world who DON'T like shopping for groceries.
To that, we say 'pish-posh!' Because for the rest of us (we're the sane ones here, folks) popping to the shops is one of life's great pleasures.
All that new, fresh, wonderful food – and the endless possibilities that produce holds. Oh, the meals we will make; the snacks we'll prepare; the tasty morsels we will whip up.
Here, we've rounded up the top seven things that only people who truly ADORE a supermarket shopping binge will understand…
1) You plan everything around your Big Shop
There is nothing like the Big Shop. It's what you were raised on, after all. Hitting those aisles with true purpose; loading up that trolley until it's practically buckling under the weight of our precious load of produce. Bliss.
2) You LOVE when new products land
Well, hello there newly-launched cereal brand; good day to you latest variant of your favourite product; pleased to meet you, healthy twist on an unhealthy staple. In short, new products make any visit to a supermarket worthwhile.
3) You embrace the 'pop to the shops' mentality
Your flatmate/family member/significant other has barely uttered a 'Oh no, we're out of ketchup…' when you're darting for the front door, putting on your coat while grabbing your wallet and a bag-for-life. Any. Excuse.
4) You know exactly where everything is
And we mean everything! You pretty much have the floor plan of your local shop memorised down to the last tin of beans.
5) A special offer has your week made
Let's be honest – it just adds an extra layer of excitement to what is already a pretty darn exciting experience.
Many stores and online retailers alike offer smart reward programmes to help you save on purchases. This is a no-brainer, certainly if the store in question is one you use frequently and regularly.
For instance, as part of Electric Ireland's partnership with the SuperValu Real Rewards programme, you can now earn extra points simply by paying your Electric Ireland energy bills.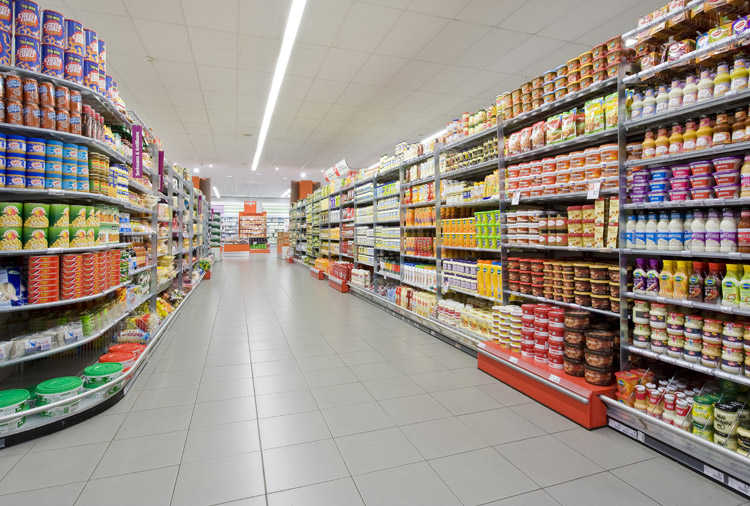 6) You're a supermarket tourist
Visiting another country? That means visiting weird and wonderful new supermarkets. Oh, the odd cuts of questionable meat; the gentle waft of fermenting fruits; the intimidating counters behind which wonders lie. Joyous!
7) You pride yourself on your queuing skills
Lining up alongside mere amateurs – you are confident of getting through that checkout faster and more efficiently than anyone else. #winning
And if you like grocery shopping – you'll love Electric Ireland Rewards at SuperValu.
That's because you earn SuperValu Real Rewards points simply by paying your Electric Ireland energy bills (1 point for every €3 payment). And when you shop at SuperValu, you'll collect 1 SuperValu Real Rewards point for every €1 you spend.
And now Bonus Time is back until the 30th April: when you accumulate 250 SuperValu Real Rewards points you can redeem them against a €5 voucher to save on your electricity or gas bill with Electric Ireland. Woo hoo!
Free Stuff
This April you can avail of a free Lindor Milk Chocolate (200 Grams) worth €6, just one of the exclusive treats you'll get when you sign up to Electric Ireland Rewards.
For more information or to sign up visit: electricirelandrewards.ie.
Brought to you by Electric Ireland Rewards.