Legendary Irish athlete Derval O'Rourke shared her fitness secrets with Her.
Athlete Derval O'Rourke sat down with Her.ie to talk about how fitness changed her life and why we all need to make time for it this winter.
Trying to squeeze exercise into your daily routine can feel a little like mission impossible especially when the sun starts to set before 6 pm. Naturally, all we want to do after work is curl up in a ball and watch TV. The thought of going out on a walk, or heading to the gym is intimidating, but also draining when it's already so dark out. Luckily, Derval O'Rourke shared her top tips for keeping active during the winter months and why it's something all of us need to do.
Derval explained that exercising may help her physically but it's the impact on her mental health that makes a big difference. She said she tries to spend around 30 minutes a day exercising because she knows it will boost her mood.
She told Her.ie: "I feel way better mentally if I'm exercising and it helps me to be conscious of other healthy habits.
"If I do 30 minutes of exercise I find that I sleep better and make better food choices. So I'm motivated by knowing that just doing exercise makes everything else better too."
Exercising will come more naturally to someone like Derval, who dedicated huge chapters of her life to athletics, but it's something everyone can try, no matter what level you're at.
She urged people to try and forget the "all or nothing" mentality.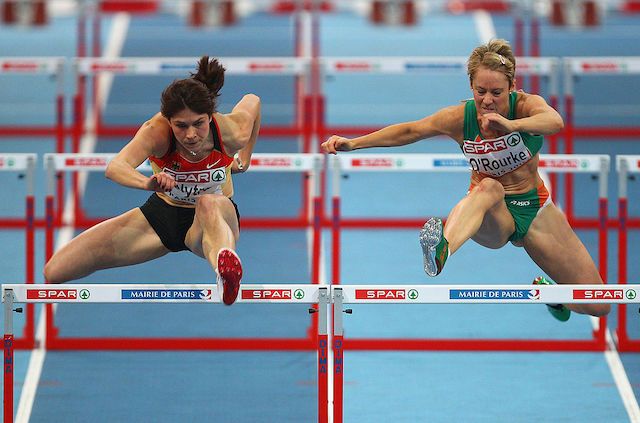 "You don't have to spend hours in the gym, track, or bike to become more active. A little exercise is better than nothing and just adding modest amounts of physical activity to your weekly routine can have a profound effect on your health."
But how can we incorporate exercise into our daily routines when the sun sets so early in winter?
"The darker months are certainly more challenging as heading off into the outdoors can be either impossible or just not fun."
Derval said one thing you can do is just change your mindset towards fitness.
"I love doing Pilates and Yoga at this time of year as it's relaxing after a busy day being mom and working. We have brilliant on-demand Pilates on SAOL that I also dip into when I need to reset."
Derval also said one of the biggest mistakes people make is thinking change will happen overnight. Instead, let yourself enjoy the process.
"If you enjoy the process it will become part of your lifestyle rather than a race to the finish line."
One piece of advice Derval personally follows is to 'meet yourself where you are'.
"This really resonated with me, particularly after having babies. I think giving yourself permission to accept where you are and at the same time care enough about yourself to start making positive changes is really powerful."
This is one of the main reasons Derval loves the SAOL app so much. She said the app is a great way to work out without feeling alone. It encourages you to get involved with exercise that suits you, but with your best friends or co-workers keeping you company.
"Our SAOL app brings together busy people wanting to look and feel their best while becoming part of our welcoming and supportive community.
"We deliver this through online live classes & events with expert coaches who speak to our seven key wellbeing values. We have online programmes and challenges where you can transform your lifestyle and well-being and feel more confident."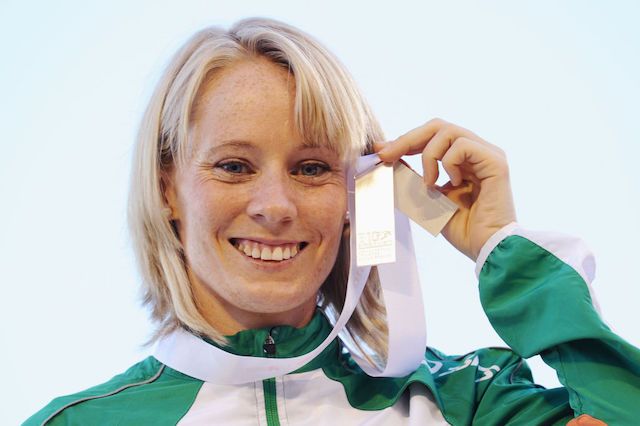 "When creating SAOL we found the community environment fundamental to a person's success in not only enjoying their exercise but to committing to it also."
Being active is something we should all try to make time for and with Derval's advice we'll certainly be shaping our schedules around it, even if it means watching one less episode of 'Gilmore Girls' in the evening.
SAOL is a new interactive well-being app aimed at Irish workplaces. You can learn more about it here.
READ MORE: