His number one tips.
Since we're well and truly in the Halloween spirit this week, it's safe to say that we're all thinking about what to dress up as this year.
Stranger Things totally blew up in 2017, and come October 31, we have no doubt that there will be an abundance of Eleven costumes going around.
However, if you fancy dressing up as one of the other characters, we recommend you listen to Caleb McLaughlin's advice on how to dress up as his character, Lucas.
TMZ caught up with Caleb this week and asked him what are his number one tips for dressing up as the kid hero.
Speaking to the website, Caleb simply said: "A bandana, a wrist rocket and the utility belt."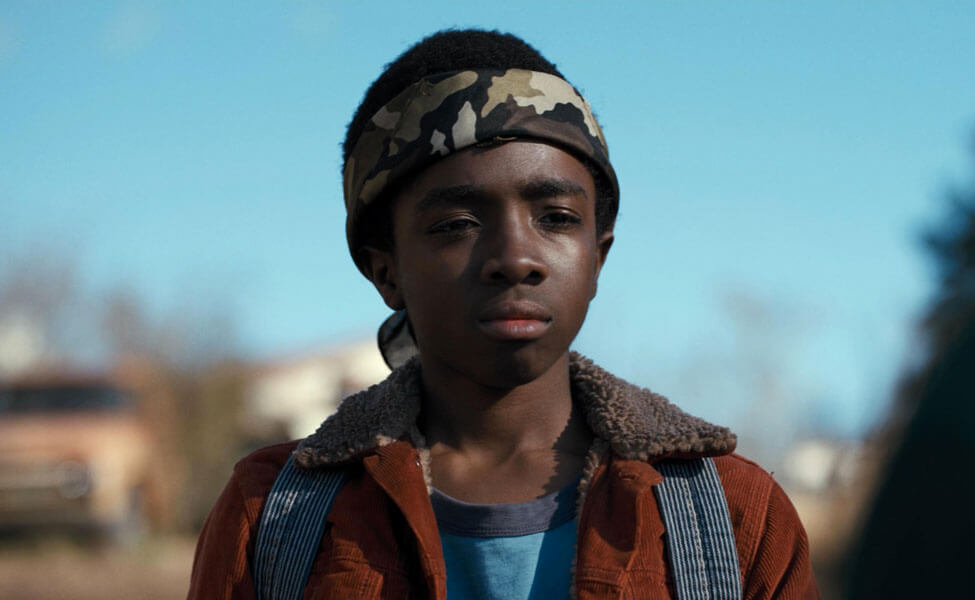 His wrist rocket is a slingshot, so while it'll fit in with the costume, we hope you won't actually use it on Halloween night!
So, there you go. If you want to have the best Stranger Things costume on Halloween, we'd say listen to the man himself.