LOL, Taylor.
Taylor Swift caused a lot of controversy when she debuted her single Look What You Made Me Do.
From the Kanye and Kim references, to her throwback outfits and suggestive lyrics, it's safe to say all eyes were on her and her next move.
It has been a month since the song and video debuted, and Ms Swift has come out to say she regrets one thing about it.
Her cat ears.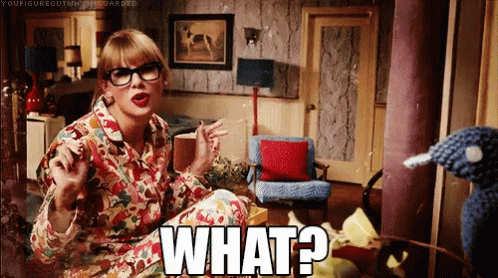 If you remember the scene from the video in which she and her girl gang rob a streaming service (which looks like a bank vault), they all put on cat masks to hide their faces.
However, according to Elite Daily, after they shot the video, Taylor said she wanted to make the cat masks look more like her pet kitty, Olivia.
Olivia's ears are always folded down, but it was too late to change the scene in the video.
She said: "Obviously, if it was Olivia though, she'd be all ears. Which we really should've thought of.
"We really, really should've stapled their ears. Why? God, you get the best ideas after it's too late!
"The absolute idiocy of this scene is that we're, like, robbing a streaming company as if they have a vault of cash and all the girls are shoving money into their really well-coordinated, primary color, awesome Gucci outfits wearing ridiculous kitten masks."
Bet you didn't think that's the scene she regrets the most, huh?