Harry Styles fans are in mourning.
The singer confirmed the tragic loss of his curls in an ad for his Pleasing unisex perfumes as he debuted his buzzcut.
The caption read: "Our Founder, Harry Styles, toasts the launch of Pleasing Fragrance with friends in London. November, 2023."
He may have founded the brand but he lost his brunette curls somewhere in between.
After seeing a snap of a seemingly shaved Harry at a U2 concert his fans quickly tried to rationalise what they had bore witness to with many arguing that it wasn't the star.
Yet, if you heard the sound of a million hearts shattering last night it was because fans around the globe received the confirmation they had been dreading.
Sitting there in an oversized jumper was Harry sans curls, completely buzzed and still beautiful of course.
There have been rumours that the singer was balding after people caught sight of what they joked was a receding hairline but never in their wildest dreams did they think it would become a reality.
Now it seems that fans have declared an unofficial day of mourning with one writing in the comment section, "grieving button for his curls" which promptly got over 11.6k likes.
Another one joked that he "Finally took off the wig," while someone else added, "I know his head's cold."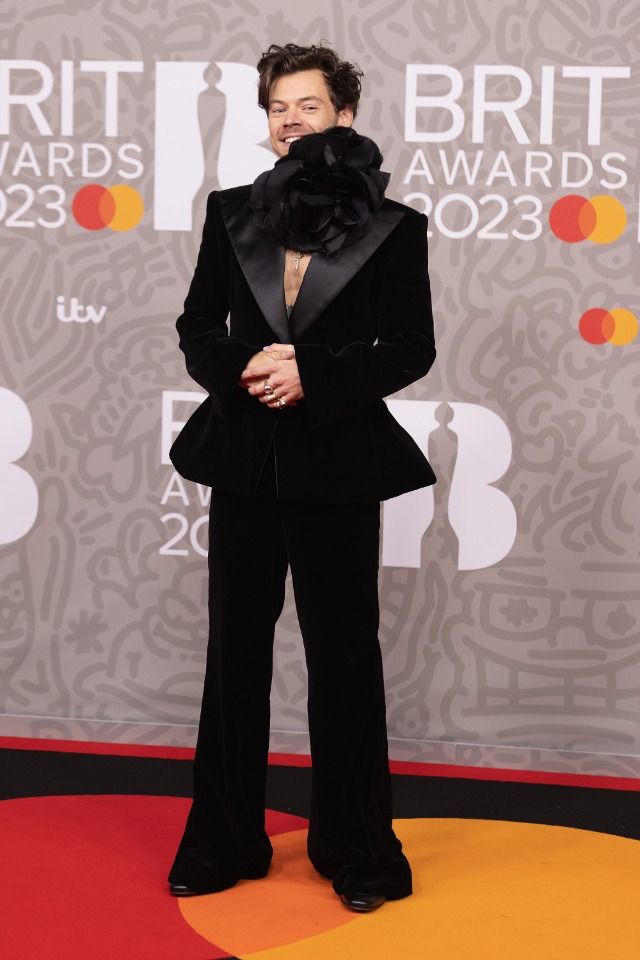 While some people weren't convinced of his new look just yet many fans were all for the change with one commenting, "I knew he could still be hot."
It may have been a shock to his fanbase, but we're sure that they'll adjust to it in no time, yet if you see someone dressed in all black today remember to treat them with kindness.
It's what Harry would want.
READ MORE: