There is no doubt that lip fillers have become extremely popular in recent years.
Perhaps Kylie Jenner has a lot to answer for, but regardless (and for whatever reason) it's clear that the treatment is hugely desirable for an awful lot of folk.
Now – in research published by the Sunday Independent and carried out by Cork University Hospital – the country carrying out the most online searches for lip fillers globally has been revealed.
And yes… it's us; Ireland.
No where else in the world do people spend more time looking up info on lip fillers. The CUH research also highlighted that we're not just looking – plenty of people go on to get the treatment done afterwards too.
Last year, the Irish Independent reported that research carried out by WhatClinic.com revealed that there had been a 101 percent increase in enquiries about lip injections across Ireland.
It added that the treatment was the most popular non-surgical treatment in Ireland.
Recently, here at Her we wrote about getting lip fillers done for the first time. You can read the piece again below in full…
There isn't a woman I know who hasn't at some stage wanted to get her lips plumped.
Blame it on Kylie Jenner or whoever else – but there is an awful lot of interest in the procedure right now.
I also suspect a load of my friends are getting a cheeky jab every so often (no lip gloss is THAT good). Still, not very many are willing – for whatever reason – to hold up their hands and admit it.
Which is why I thought I'd give a no holds barred review of the procedure.
Until very recently, I didn't know anything about getting your lips enhanced. Certainly, I would have liked an honest appraisal of what it involves (other than anonymous internet reviews) before taking the plunge.
Here's me beforehand – looking glam at the Galway Races but also with a slightly lacking lip:
I had my treatment done at the Thérapie clinic on Molesworth in Dublin 2. I went there because it's handy for me location-wise and also because it's really good value: €295 for the procedure.
Of course, common sense dictates that you shouldn't just pop along to the cheapest place you can find – not least when it comes to messing with your face. Indeed, there are plenty of specialist clinics around Ireland charging twice or three times that figure and who would argue that their offering is superior.
But truthfully I waited as long as I did to get my lips done partially because of the cost – and I'm not sure how you could justify spending anymore than that few hundred.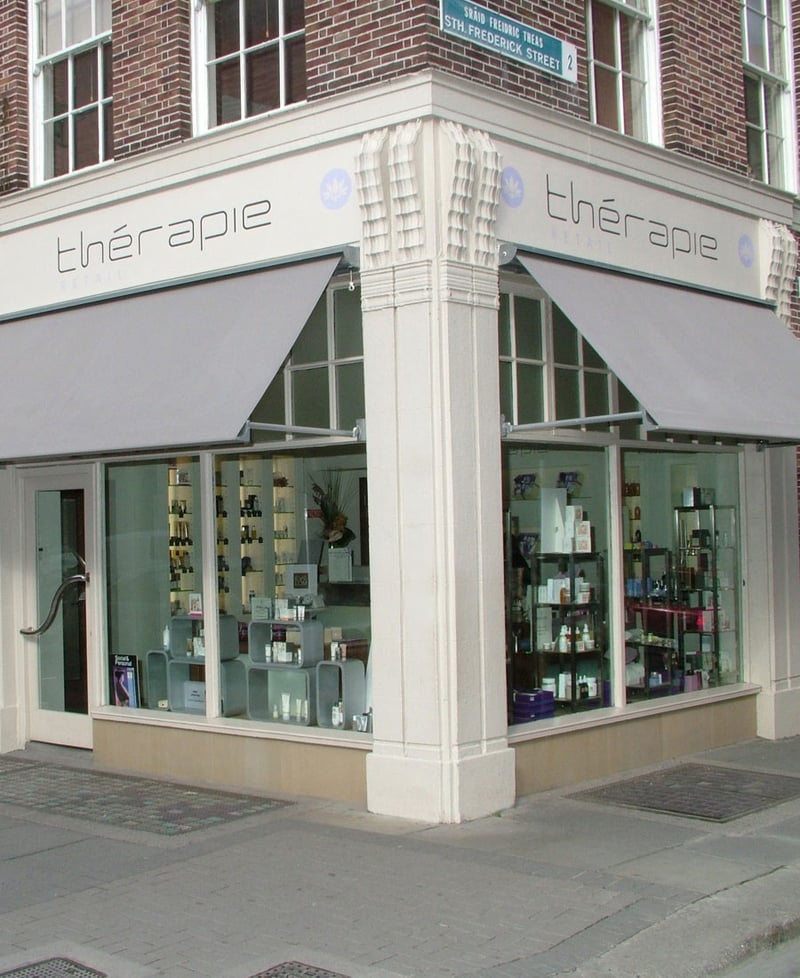 Thérapie has 16 clinics around Ireland – including in Kildare, Sligo, Newry, Galway, Limerick, Cork, and Waterford.
The Molesworth Street one is really swish and the waiting room has a Nespresso machine, a fridge brimming full of mini Diet Coke, and a bowl full of chocolates.
My appointment was on a Wednesday evening and the place was jammers: I arrived on time but had a wait of around 40minutes before I was seen (40minutes = X2 Diet Cokes; x2 espresso; X5 chocolates).
In advance, I filled out a fairly lengthy form with the usual questions about any medication you're taking, your overall health and the likes.
I will say that all the staff at Thérapie are so nice and they probably recognise that you're going to be a little nervous beforehand. When it came to getting to prepping for my jab I had a thick anesthetic cream applied to my lips, while my doctor explained that pretty quickly I'd feel numb around that area – like I'd been to the dentist.
Sure enough, 20 minutes later – the cream having worked its magic – my lips were completely desensitised and I was ready to have 1ml of dermal filler administered.
So in a nutshell here's how the procedure went:
1) The actual syringe seems massive
It's probably not that large but it seems it when it's coming towards your face and starts jabbing into your skin.
2) It's an odd sensation
I wouldn't call it sore (thank you, anesthetic cream) but nor would I say it's a wholly pleasant experience. 'A bit weird and occasionally uncomfortable' probably sums it up best
3) Massage as you go
Actually administering the filler is only one part of the procedure – your doctor will also need to massage your lips as he or she goes; this is to ensure the product spreads evenly and you don't end up with weird lumps and bumps.
4) The centre is the worst
At the edge/sides you'll hardly blink as that (giant) syringe goes in – but the top of your lips at the Cupid's bow is particularly sensitive and definitely has way more ouch-factor.
5) It's over pretty quickly
The whole thing was done and dusted in around ten minutes or so.
6) Your lips are pure Kylie Jenner immediately afterwards
But that's largely the swelling – even within a few hours I noticed my lips were beginning to die down and become more natural.
I did suffer from a little bruising afterwards on my bottom lip (nothing a bit of darker gloss couldn't sort out). It looked sore but didn't feel it. The clinic in fairness to them also gave me Arnica cream to use to minimise bruising and I never bother applying it (so possibly I have only myself to blame in that regard).
Here's me after 48 hours:
And here's me after 72 hours – bruise looking a little better:
Now a full five days after treatment:
It's now been a full two weeks and this is the end result:
In my opinion, the result is so natural and lovely – truthfully I'm over the moon. Where the filler has been injected feels super soft with no bumps.
Seemingly the result I have now will last for at least six months, or possibly for as long as 12 (fingers crossed!).
Of course, this treatment is not for everyone. There is definitely the cost to consider – that and a load of folk I know have wonderful lips that they'd be mad to mess with.
For me, however, I felt like I needed that boost and I couldn't be happier that I took the plunge. I don't see filler as being all that different from getting a full head of highlights or lash extensions – we're altering what nature gave us either way.
Definitely, I can see myself going back to Thérpie for another blast at some stage in 2018… I just need to start saving my pennies first!