What's your Roman Empire? Because it seems for many people it's Taylor Swift and Travis Kelce.
So much so, that couples have decided to dress up as the pair for Halloween and not just a few couples A LOT of couples if the Google stats are anything to go by.
Music Industry How To decided to take a dive into the figures and they will have you shook, like, they're massive even by Swiftie standards.
Searches for 'Travis Kelce costume' and 'Taylor Swift costume' soared worldwide by a staggering 761% and 464%, respectively, over the last seven days.
Both searches spiked when the Shake It Off singer supported the tight end at a Kansas City Chiefs game on September 24th.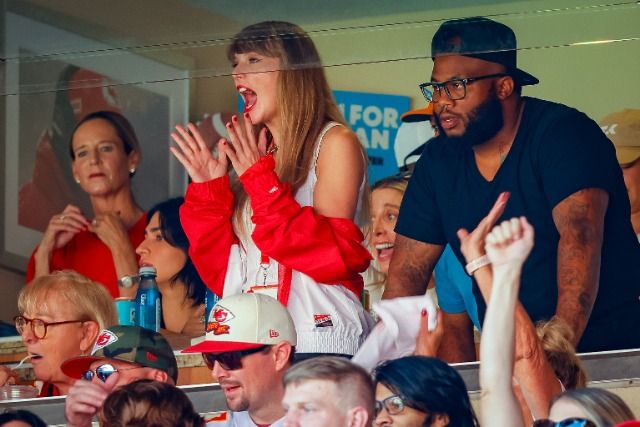 Yet if you want to get very specific about folks planning to be the couple for Halloween searches for 'Travis Kelce Halloween costume' and 'Taylor Swift Halloween costume' have also risen by 466% and 816%.
And it seems that someone in all of these relationships has taken the lead in the planning department as 'Travis Kelce and Taylor Swift costume' and 'Taylor and Travis costume' searches have surged by 528% and 629% over the last seven days.
When Taylor attended the Kansas City Chiefs game, Google Trends reported a 277% rise in searches for 'Couples costume,' with interest peaking to a 90-day high after they were spotted together.
While we were all prepared to see a flurry of Barbie and Kens walking around it appears that a different blonde icon might just be taking the crown away from her.
The question is now, quick Taylor Swift era would you dress up as? You could go sweet and classic with Speak Now or full revenge with Reputation the possibilities are endless.
Or how about instead of sweets people just start giving out friendship bracelets? Okay, we're getting carried away now.
READ MORE: