Just six months after the death of Paul Cattermole, his S Club 7 bandmates have paid tribute to him on stage.
The band kicked off their reunion tour at the AO Arena in Manchester last night and after performing a few of their hits like 'Don't Stop Moving' and 'You're My Number One' before they exited the stage and the lights dipped.
A video montage of Paul then appeared on the big screens at the arena in honour of the singer who died of natural causes at the age of 46 in April 2023.
Nostalgic footage of him performing his favourite song 'The Good Times' seemed to overwhelm the crowd with emotion as they fell silent watching the video play.
Band member, Bradley McIntosh, then ran back to the stage to say "That's our brother right there, man. Gone but you'll never be forgotten. We miss you every single day," as his voice broke.
Paul passed away from an underlying heart condition just weeks after S Club 7 announced they would be embarking on their first tour in eight years to celebrate their 25th anniversary.
This is for the Good Times 🥹🥰

S Club (@sclub) kick off The Good Times Tour at Manchester's AO Arena (@AOArena) with The British Heart Foundation (@TheBHF) in honour of their late bandmate Paul Cattermole 🩷

Bring the house down, folks! 🕺🏻 pic.twitter.com/nMrwwCtqVr

— Official Charts (@officialcharts) October 12, 2023
Every member seemed to take a second to thank the crowd and reflect on their memories of Paul.
Jo O'Meara said: "Thank you all so much. All the messages and love and support that you've all showed of us and Paul's family – we are so grateful to every single one of you. 
"I would just love to see every single one of you in here right now to show us your hearts for our Paul!"
Jon Lee then said: "Thank you so much, it's very special for us this evening obviously, we dedicate this performance to Paul and to the British Heart Foundation so thank you so much for being here."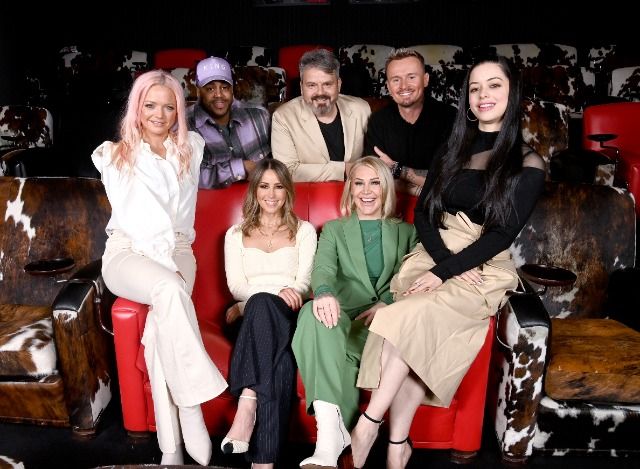 Rachel Stevens then said: "Thank you so much from the bottom of our hearts for all the love and support, all the incredible messages you've sent through this time, and all your support always. We love you so much."
Tina Barrett added: "Thank you so much Manchester. Tonight is a celebration so let's bring it all back for Paul." They then sang their 1999 debut single Bring It All Back.
Only making the night even more emotional, S Club performed the song they wrote in memory of the star, 'These Are The Days', which is their first new track in 20 years.
Tina introduced the track by saying: "For twenty years now, people have been asking me 'when are you guys going to release new music?' So we thought this year, let's do it."
Bradley added: "And we did. We dedicated this song to Paul and all of the memories we shared."
READ MORE: