Robbie Williams and his wife Ayda Field have some strict rules.
All parents have rules, like don't run in the house or don't leave the table until you finish your dinner. It helps to keep order, but one of Robbie Williams' house rules is just so wild we had to talk about it.
Whenever Robbie and Ayda travel they sit in first class while they have their four children sit in economy.
The actress and singer are parents to daughter Teddy, 11, son Charlie, nine, daughter Coco, five and three-year-old son Beau.
While they have the funds to all sit in the lap of luxury, the couple have a specific reason why they choose to make their kids sit away from them.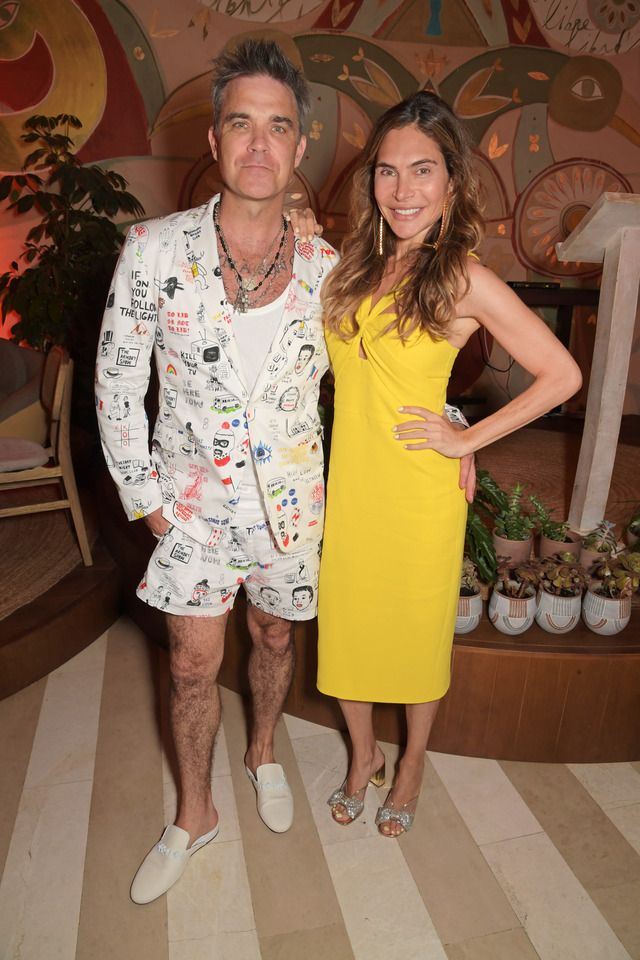 Speaking to The Sunday Times, Ayda explained that they want their children to understand that first class is a privilege that they have not earned, and don't get to sit there until they can pay for it themselves.
"My kids fly economy whenever we fly. I turn left and they turn right. That's terrible. I mean, people will think I'm such a d**k," she explained.
"There's no interest in raising brats. My kids will know [economy] is where they will sit in a plane until they can pay to put themselves in a different part of the plane."
It seems the two may have them a leaf out of Gordon Ramsey's parenting book as back in 2017 he revealed he has the same rule for his kids.
Speaking to The Telegraph, the celeb chef said: "They don't sit with us in first class. They haven't worked anywhere near hard enough to afford that. 
"At that age, at that size, you're telling me they need to sit in first class? No, they do not. We're really strict on that.
"I turn left with Tana and they turn right and I say to the chief stewardess, 'Make sure those little f**kers don't come anywhere near us, I want to sleep on this plane.'"
READ MORE: