Iconic pop-punk band McFly chatted to Her.ie
Some of us went through a Wham phase, those slightly younger had the One Direction era, but most of us were McFly fans, better known as Galaxy Defenders.
Tom, Danny, Harry, and Dougie quickly rose to fame when they released their iconic single 'Five Colours in Her Hair'. We listened to Radio: Active on our iPods, rushed to HMV to buy their latest single, and watched them on the big screen in 'Just My Luck'. 
McFly has been around for 20 years now (feel old yet?) and they're not going anywhere anytime soon. The band that captured our tween hearts recently sat down with Her to talk about the music that shaped them, a McFly biopic, and playing for Irish crowds.
The McFly songs that mean the most to the band
Everyone has a favourite McFly song, whether you happily listen to 'All About You' on the radio or if you're a diehard fan who listens to 'Corrupted' and 'Hypnotised' on repeat. The band reflected on their back catalog and the decades of hits, but it's their newer music they're loving the most. Harry said, "I think my favorite stuff is on our most recent album like 'Land of the Bees.'
Dougie agreed that playing the new album live has been a great experience for them. For Tom Fletcher, it's reworking old songs like 'All About You' and giving them a new lease of life. "It's the way we just work it on a slightly different arrangement for one of the old songs for 'All About You' that sounds really really cool. It's just the way that we play it can change a lot."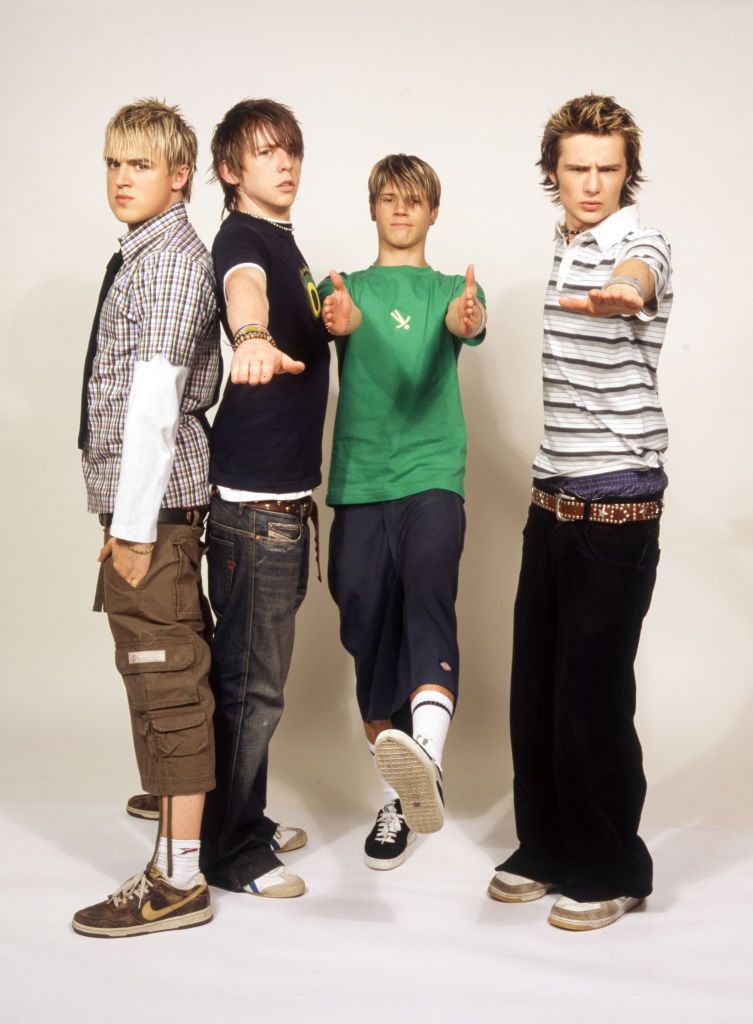 Original fans will remember the band's hit 'Surfer Babe' which is a pretty special one for all members. Harry shared, "My favorite nostalgic McFly song is 'Surfer Babe'. The original demo that got us a record deal."
Could we see a McFly biopic hit the big screen?
With such an extensive back catalog, it's no surprise to see the band's music popping up in movies. McFly has been featured on soundtracks for 'Just My Luck', 'Pretty Little Liars' and 'Night at the Museum', but the band has always dreamed of being part of a bigger universe.
They shared, "We had us we've got a song called 'Red' that was never properly released. It's a single from back in 2011. We wanted it to be our lead single but record labels said no. We always felt that would have been a good song for 'Iron Man'."
The band released 'Red' on their 'The Lost Songs' album in 2020 and it's fit for a Marvel film, but maybe we'll hear their music in another film soon. Hollywood is all over biopics at the moment, but who would play McFly on the big screen? "Tom Felton would play me," Tom Fletcher confirmed. The band agreed that a young Leonardo DiCaprio would've been perfect to play Dougie, and joked that Steve Buscemi should play Danny.
McFly's long-awaited return to Ireland
A McFly biopic may not be in the works just yet, but fans of the band can look forward to seeing them at Dublin's 3Arena this November. Speaking about their Irish fans, Harry said he felt "slightly" ashamed that the band hasn't played in Ireland in so long.
Harry shared: "Ireland was slightly more deprived of McFly over the past few years, but I'm pretty confident that this show will be one of the good ones."
"Our fans are always amazing but I'm ashamed to say it's been so long since we've played a show in Ireland but I'm really looking forward to it."
Danny stressed that the band has always wanted to come back to Ireland, but there have always been hurdles in the way. "We've always wanted to get there. It's just been certain things haven't you know been letting us get there."
Galaxy Defenders won't have long to wait because the 'Shine a Light' singers return to Dublin in November.
McFly plays Dublin's 3Arena on November 18th. Their new album 'Power to Play' is out now.