Eighteen years later…
Despite the last film hitting screens seven years ago and the last instalment of the book series being released over 10 years ago, fan theories still keep pouring in.
Yes, lovers of the Harry Potter series still find bits of information about the show curious, sharing their theories about what JK Rowling was up to all along online on the regular.
Well, the author has taken to Twitter this week to confirm one fan theory from the 18-year-old book, Harry Potter and The Goblet of Fire.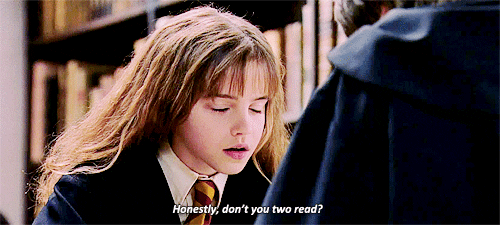 One fan believes that JK Rowling included a passage in the book where a character struggles to pronounce Hermione's name just so people would stop calling her 'Her-me-own".
Sharing the tweet this week, JK simply said:
"Theory correct!"
Theory correct. https://t.co/Q46h56ljuU

— J.K. Rowling (@jk_rowling) September 18, 2018
Yes, there is a moment in the book when Viktor Krum is corrected for pronouncing Hermione's name wrong and it was for our, the readers, benefit.
The author's tweet was inundated with responses from fans who admitted they were pronouncing the young witch's name wrong until the mentioned passage… us included.