Emily in Paris may return sooner than expected
The fourth season of 'Emily in Paris' was delayed due to the SAG-AFTRA strike, but Netflix has shared some pretty wonderful news.
Now that the strike has ended, the 'Emily in Paris' team can finally start filming season four.
Lily Collins and Co. will reportedly start filming in January, according to a report by Variety.
The cast will jet to Paris to start shooting season four just after Christmas. Netflix has confirmed that it will commence on January 15th.
The team will be working across a five month schedule, but Paris isn't the only city they'll be filming in next year.
Season four sees Emily jet off to Italy, which means the cast will be in tow.
Talk about a dream job.
Filming will likely wrap up in the middle of summer, which means fans won't have as long to wait for new episodes.
Could Netflix possibly release season four before the end of 2024? A girl can dream.
Lily Collins, Lucas Bravo, and Ashley Park are all returning for season four of 'Emily in Paris'.
However, fans are unsure if they'll see Lucien Laviscount (Alfie) or if the actor has bid farewell to the show.
Philippine Leroy-Beaulieu, who plays Sylvie, is also set to return.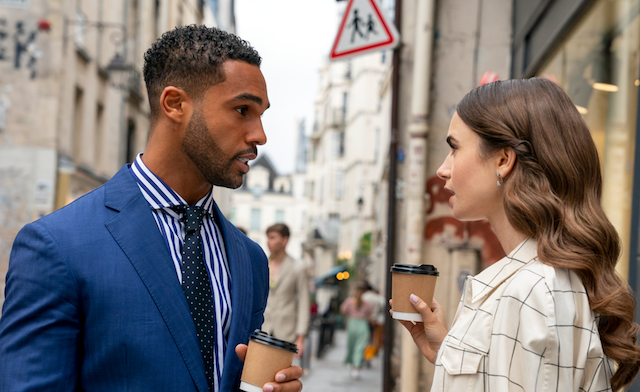 We're hoping season four sees the return of 'Grey's Anatomy' icon Kate Walsh, but Netflix has yet to confirm if she will reprise her role.
Lily Collins teased that season four is going to be bigger and better than ever.
In a video for Netflix, the 'Stuck In Love' star said fans will adore the next season.
"We are getting ready for season four of Emily In Paris and are so excited to see what's next for Emily.
"It's safe to say we ended on a dramatic note last season and surprise it does not end there."
We already cannot wait to tune into the new 'Emily in Paris'. Can 2024 hurry up?
READ MORE: