As if we couldn't love Adele any more, she has us feeling all emotional!
After spotting the doctor who delivered her baby in the audience, the singer broke down in tears on stage.
The sweet moment happened during her Vegas residency in The Colosseum at Caesars Palace and she became so overwhelmed with emotion that she put her show on pause.
In a video shared by a fan, Adele was walking through the crowd as usual while singing 'When We Were Young' (but dressed as Morticia Addams for Halloween) when she suddenly stopped in her tracks, gasping "Oh my God, Colin."
still not over this. LIKE 😭😭😭 pic.twitter.com/iX9wBqcNsU

— Gracie 🪐🤍 (@DreamAboutAdele) October 30, 2023
Adele immediately went up the stairs to embrace Colin, ignoring the music completely and started tearing up while introducing him to the audience.
"This is my doctor that gave birth to my baby," she said. "I haven't seen you in years."
She let the crowd take over singing for her as she took a moment to greet the doctor and dry her tears before returning to the task at hand.
Yet before she went back to singing she told the doctor she'd see him again soon telling him, "I'm desperate for another baby, Colin. Bloody hell."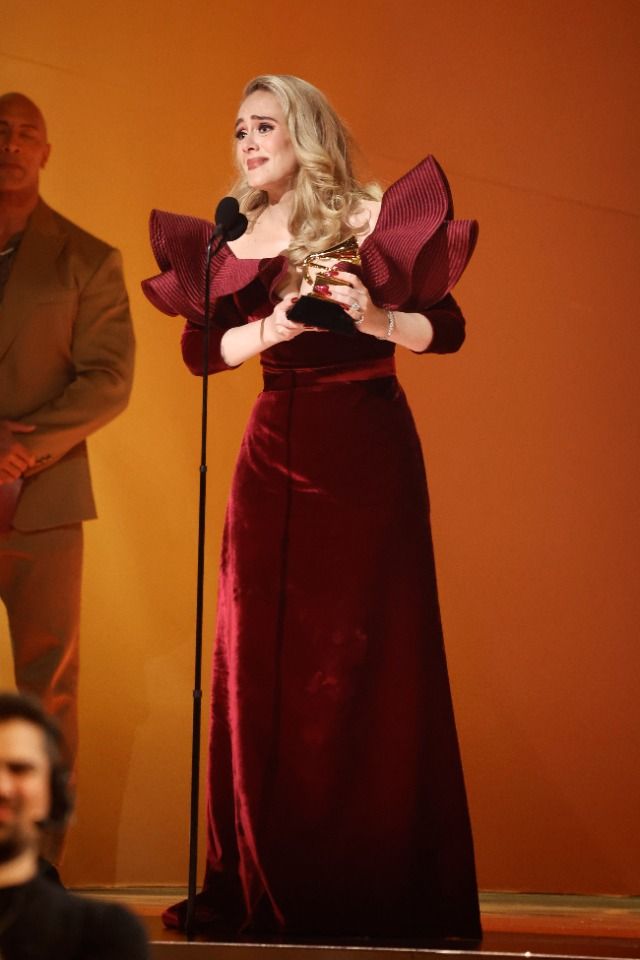 This isn't the only big emotional moment to happen at one of Adele's shows as fans know, they're usually anything but straightforward.
In August, a couple held up a sign asking Adele to do their gender reveal, which she happily obliged. "No one's really allowed signs in here," she said. "I'm just obsessed that you got one in."
Adele brought them to the front of the stage and opened an envelope with their results, revealing they were having a baby boy. She then proceeded to hug them and start crying.
READ MORE: