BY Rory Cashin
Netflix will be moving production of Season 2 of its biggest English-language show ever, 'Wednesday', to Ireland in 2024.
As reported by Deadline, the streaming service is finalising plans to bring Wednesday to Ireland for its sophomore season, with tentative plans to begin filming in April 2024, now that the strikes have ended and proper planning can begin.
The first season was filmed entirely in Romania, from September 2021 to March 2022, before debuting on Netflix in November 2022, but reports claim that almost from the moment they began filming that due to some logistical challenges, the production were already debating moving the shoot to another location for the follow-up season.
Wednesday remains one of the biggest Netflix hits of all time
The first season remains the most-watched English language season in Netflix history, with over 252,000,000 subscribers having reportedly watched each episode of the first season. It is also the third-most watched show in terms of hours around the globe, with over 1.237 billion clocked hours on the show.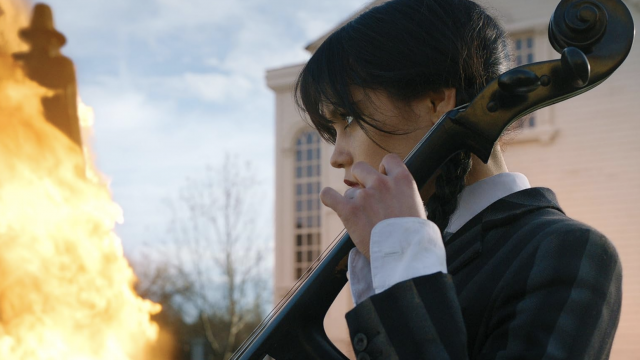 It ranks behind only Squid Game Season One (1.65 billion) and Stranger Things Season Four (1.352 billion), both of which had more episodes and/or longer episodes to assist in tallying up those numbers.
Details on the second season are still being kept top secret, but the producers have hinted that we'll see a deeper dive on Wednesday's relationship with her mother Morticia (Catherine Zeta-Jones), while the Wednesday actress herself Jenna Ortega has stated that the show will lean more into the horror and less into the teen romance.
As long as there is another iconic dance sequence, we'll be happy. Wednesday Season One is available to watch on Netflix right now.