Brian Dowling is set to host a new home interior makeover series with a twist.
Everyone knows about fast fashion but the topic of fast furniture is much less common and it begs the question to be asked: Do we really think about what we are putting into our homes?
"The Salvage Squad" is a new show that aims to spark that conversation.
It will be hosted by Brian Dowling, and hopes to bring a much-needed sustainability punch to one of the nation's favourite formats – the almighty makeover.
Each episode will feature two families who have the opportunity to get a room makeover as long as everything is freecycled, up-cycled, sustainable, second hand or salvaged.
A spokesperson for the show said: "Our Salvage Squad designers, upcycling experts and trusty tradespeople are tasked with the transformation on a budget of €1,000 and just 3 days to sustainably turn this neglected room into a gorgeous, functional new space.
"But this isn't a budget show – this is all about thinking outside the box and putting sustainability to the forefront."
The inspiration behind the show comes as startling figures revealed more than 5,000 tonnes of perfectly good paint are thrown away in Ireland every year – that's the equivalent of five thousand oak trees or 2500 great white sharks.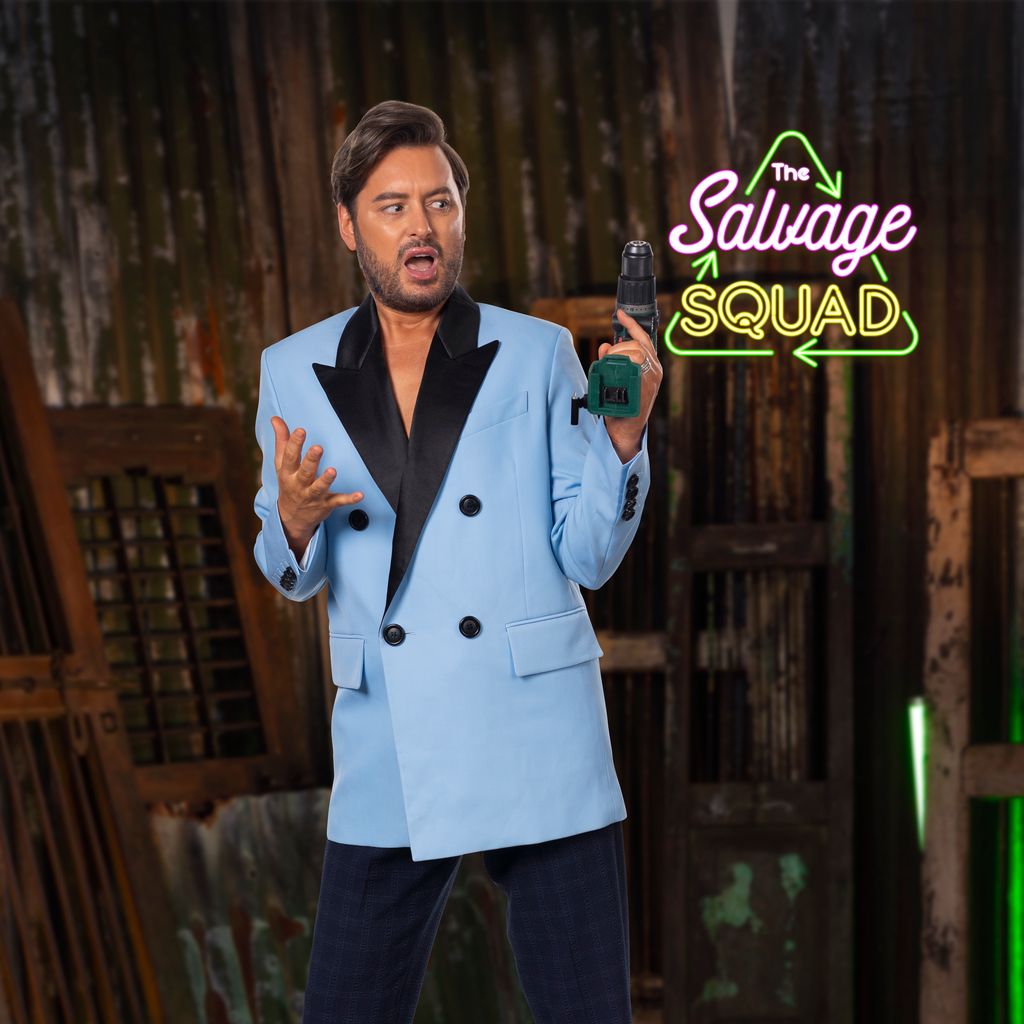 As well as this, over 1.2 million bulky items, including furniture, go to landfill or incineration on the island of Ireland every year – that means one in 4 of us throws away a piece of furniture every year!
"The Salvage Squad" highlights the alternative to throwing stuff away and just how easy it is to turn rubbish into treasure.
However, it has been confirmed that it won't just be the homeowners getting their hands dirty.
Brian will be part of every step of the makeover and was even let loose with some power tools.
The hilarious present is set to be the voice of the viewer – he's not a designer or sustainability expert, he will be learning along with the audience at home.
The Salvage Squad are on a mission to show that it's possible to transform a room without costing the earth…literally!
The six-part series will premiere on October 22nd at 8:00 pm on Virgin Media One.