The Beckhams have cracked the code on how to gain followers.
All you need to do is become an extremely successful footballer and have Netflix make a documentary about your life.
Casino comparison site Casino Alpha analysed data on the Beckham family's social channels via Social Blade, revealing a combined gain of 2,822,430 followers on Instagram since the trailer dropped.
If you don't believe it, the numbers truly speak for themselves as fashion icon and spouse to David, Victoria Beckham has gained 667,770 extra accounts following her on Instagram in the last 30 days.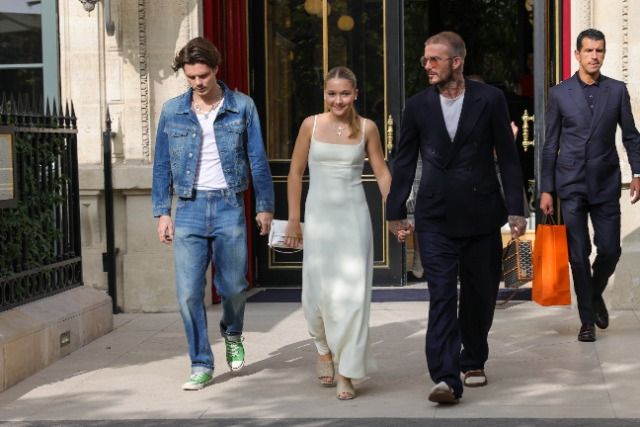 The Beckham children, alongside their girlfriends, have also seen a boost in followers on their Instagram.
The eldest, Brooklyn Beckham, has seen an increase of 298,770 in the last 30 days alongside his wife, Nicole Anne Peltz Beckham, who has also gained an additional 11,610 followers.
Romeo Beckham, who currently plays for Brentford under-21s, has seen an increase in 176,490 followers in the last 30 days.
His partner, Mia Regan, has seen an increase of 25,560 followers in the last 30 days while the youngest son of the Beckhams, Cruz Beckham has also gained 98,940 followers on Instagram.
Tudor Turiceanu, Chief Editor of CasinoAlpha.com commented on the social media figures: "With the release of more and more sports docuseries on Netflix, it's only fitting that soccer icon David Beckham would have a four-part special.
"David has managed to keep himself relevant despite retirement; he's a part owner of the MLS franchise Inter Miami, who have recently signed the legendary Lionel Messi.
"Not only does the docuseries explore his glittering football career, but also his celebrity status alongside superstar his wife, Victoria Beckham.
"Since the documentary's release, not only have David's and Victoria's Instagram following increased, but so have the son's accounts."
READ MORE: