Adele and Rich Paul have reportedly tied the knot.
The couple has been together since 2021 and moved in together last year.
While Adele sparked rumours in the past that she and the sports agent may have wed in private after being spotted wearing a gold ring on her ring finger, neither confirmed anything.
The 'Someone Like You' singer also referred to Rich as her 'husband' during one of her Las Vegas concerts in September, further adding to speculation that the pair had secretly wed.
However, over the weekend at Alan Carr's comedy shows, Adele seemingly confirmed once and for all that she and Rich are in fact married.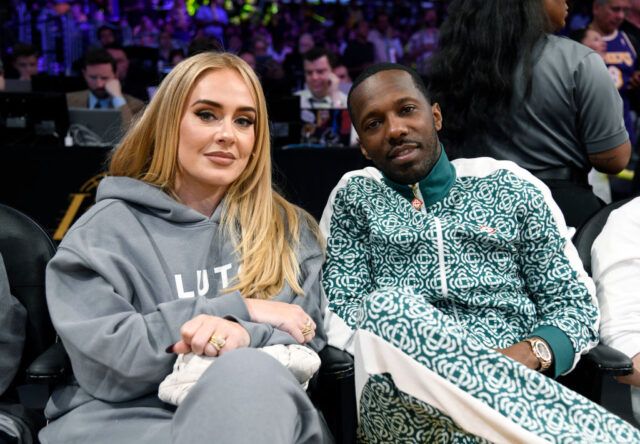 According to the gossip site, Deuxmoi, a number of fans shared what they seen and heard at the comedy show.
"I was at Alan Carr's comedy show in LA tonight and Adele was in the audience. Alan asked the crowd if anyone got married recently and Adele shouted 'I did'," one fan shared.
Another user claimed: "I was at Alan Carr [British comedian] LA shows. It was a super small and intimate venue maybe 75 people.
"Adele was sitting right behind me with a friend having the best time. Her security only came in to bring her snacks. She didn't care if people knew she was there, was heckling him, they're best friends.
"When he asked if anyone got married recently she yelled 'I did.' Super cute all around and was super sweet but dipped right before it ended."
This admission comes just the 'Rolling In The Deep' songstress candidly opened up about wanting another baby.
She is already a mum to her son Angelo, whom she shares with her ex-husband Simon Konecki.
Meanwhile, Rich has three children and told 'E News!' in 2022 that he is also open to having more.
READ MORE: