Irish entrepreneur Pippa O'Connor Ormond has announced the launch of her very own beauty line, POCO Beauty.
This significant milestone comes seven years after the inception of her iconic brand, POCO by Pippa.
The venture saw Pippa searching the globe for top-notch suppliers and collaborating with leading experts in dermatology, skincare, and product development to create a line that showcases her dedication to producing high-quality products.
A meticulous process was used with the aim of curating a line of products that not only met her high standards but that also embodied the cult-hero quality she wanted for her collection.
A familiar face in the beauty industry, Pippa's love for beauty products isn't just a professional endeavor but a passion inspired by her mother.
"I've always been fascinated by makeup and skincare," Pippa says.
"I've delved into various brands, constantly learning about the most effective ingredients."
POCO Beauty is a range that resonates with her personal desires: effortless, multi-use products that enhance skin health and fit seamlessly into an on-the-go lifestyle.
Pippa selected formulations designed to encourage wearers to embrace a clean, fresh aesthetic that accentuates their individual features.
The line focuses on intelligent, essential, and meaningful products – a testament to Pippa's vision of what true makeup enthusiasts should have in their collection.
"We strive to empower our customers to embrace their unique beauty," Pippa says, underlining the brand's mission.
Kicking off the range is the Universal Glow Treatment with SPF 30, which retails at €30 and set to launch today, November 13th.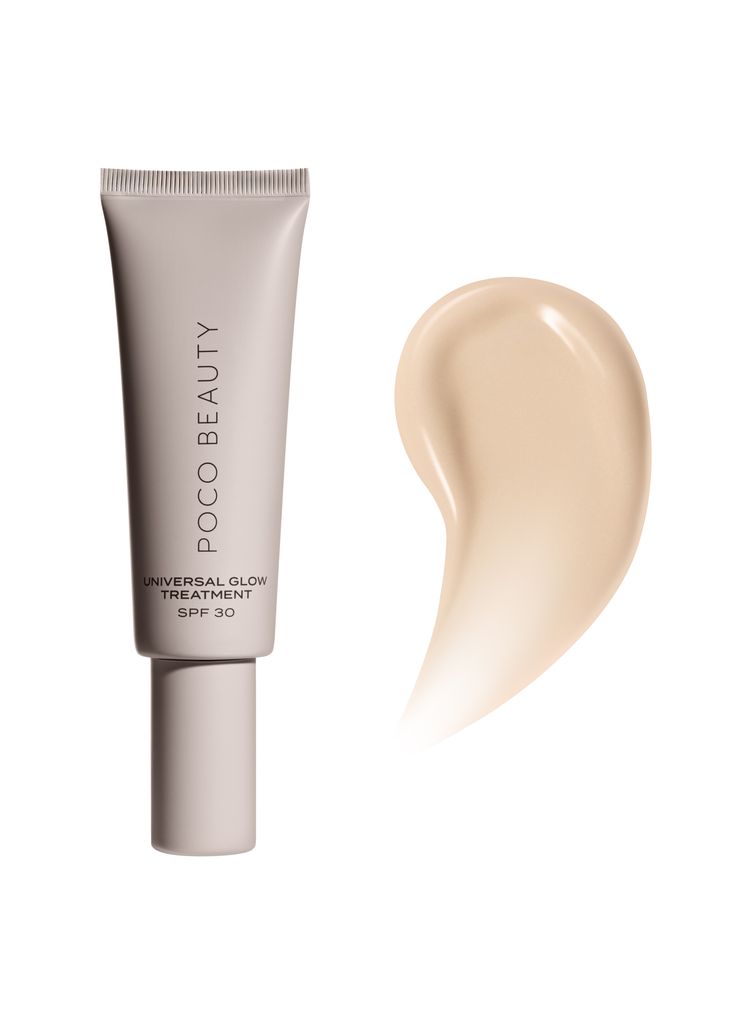 This multi-faceted skincare gem can be used as a primer, color corrector, moisturizer, and SPF protector – providing firming benefits and anti-inflammatory properties.
Pippa says this product has the ability to soothe irritated skin, reduce redness, and shield against environmental damage while illuminating the skin.
It's a versatile product ideal for minimal makeup days, leaving the skin firm, hydrated, and radiant with just a touch of concealer.
Following the Universal Glow Treatment are the Face Glaze Highlighter Sticks (€21) and Suede Sculpt Contour Sticks (€21). They're both designed with a convenient, soft matte touch stick for easy application and quick touch-ups.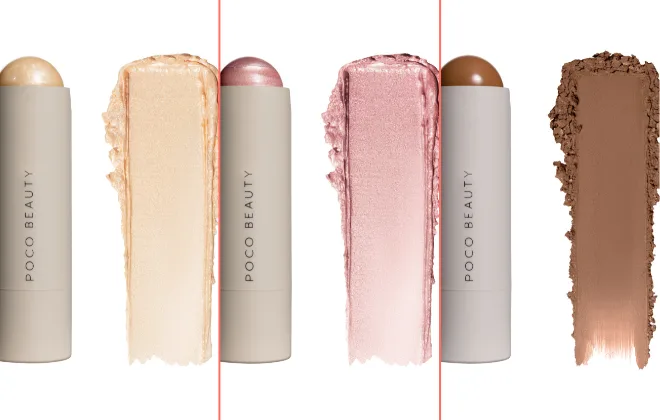 Available from November 20th, the Face Glaz – available in three shades – imparts a delicate, natural glow, while the Suede Sculpt, in two shades, offers seamless, weightless contouring suitable for various skin tones.
And there's more!
Pippa will be launching even more products before Christmas, including POCO Beauty Water, POCO Lip Oil, and a range of synthetic makeup brushes, all tailored to complement the POCO Beauty line.
Each item is purposefully crafted, designed not only for makeup but with a skincare focus in mind.
"Every product and tool serves a purpose," Pippa emphasizes, reinforcing her commitment to offering a "comprehensive, meaningful beauty range."
READ MORE: