Buying this Oodie dupe from M&S in every colour
Have we already spent too much money on a new A/W wardrobe? Yes… but there's one more thing from M&S on our list that we need to buy.
Marks and Spencer is selling an Oodie dupe, but it's a lot more affordable than the original.
It's also a lot cozier than the original because it is made of fluffy teddy fleece.
The M&S Oodie dupe is priced between €27 to €34 and comes in a variety of colours, including blush, navy, and grey.
The hooded blanket is also available in three sizes, including a Medium, Large, as well as Kids size.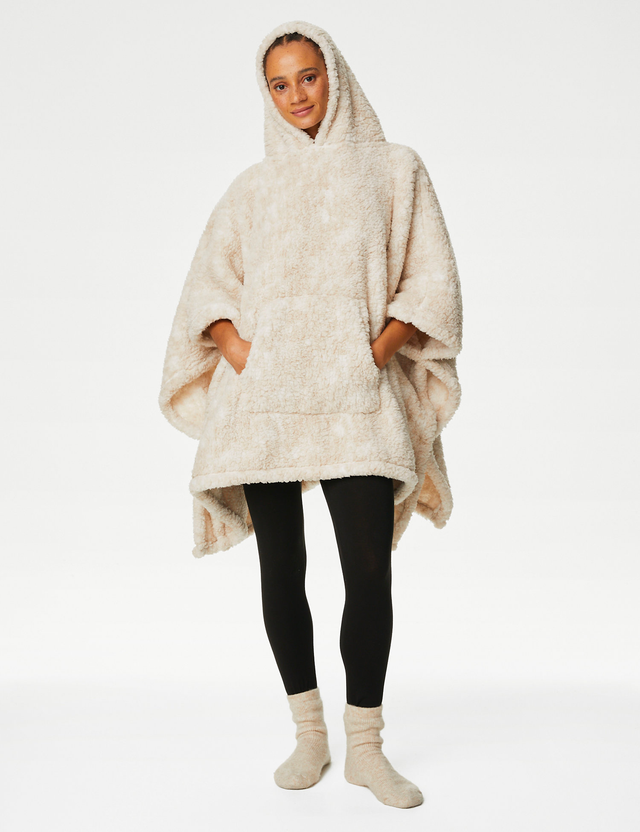 Shoppers have been raving about the cozy hooded blanket, with many agreeing it's one of the best things they've purchased.
"Brilliant for keeping warm when I don't want to put my heating on," one said.
Another added, "Perfect for the autumn and winter seasons. I've bought one for my 15-year-old daughter as she now wants one too."
"So glad I bought this as it is so toasty and gives you the freedom to move from room to room without losing heat. This means I do not need to have the heating on unnecessarily."
The M&S hooded blanket is perfect for cozy movie nights at home.
Now, can I get away with wearing this to the shops? We'll have to wait and see.
READ MORE: