I saw Molly-Mae Hague wearing an oversized turtleneck jumper, so I bought an oversized turtleneck jumper.
If I've said it once, I've said it a million times: Everything Molly-Mae wears, promotes, recommends, and uses has always been a top-notch and a worthy buy for me.
You just don't get shoppers remorse if you're shopping under the Molly-Mae effect, and this time is no different.
Her influence has extended itself right into wardrobes everywhere since she stepped out with her nine-month-old daughter, Bambi, recently for a cute coffee outing when she sported a grey oversized turtleneck jumper from H&M.
If you're like me, anytime the Love Islander wears anything that's in my price range, it's a good day, and her latest fashion find costs just under €30, meaning it goes straight into the basket.
I often wonder if the former PLT Creative Director realises the power she has, whether it's beauty, fashion, lifestyle, or even motherhood.
Perhaps it's hard not to notice, seeing as comments under her mother-daughter day out with Bambi was flooded with compliments on, adoration for, and questions about her latest autumnal fashion fit.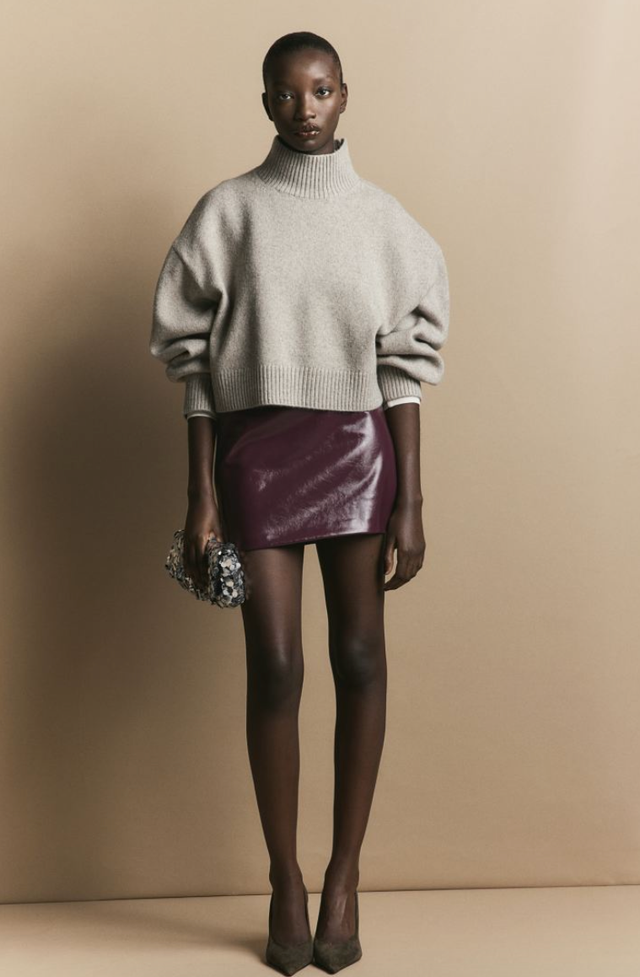 "Someone tell me where the jumper is from! So lushhhh," one user wrote.
"need this whole outfit for ev I'm crying," another added.
"OUTFIT DETAILS PLS!!!!" a third declared.
The grey cosy knit retails in H&M for just €29.99. And while we're on the topic of fashion, anyone know if Bambi's entire outfit sells in adult size? Going to need those baby Uggs ASAP.
READ MORE: