Tracy Barlow is set to wreak the ultimate revenge on enemy Carla Connor after her bid to take over The Rovers falls apart.
In a new teaser snap released by ITV bosses, Tracy can be seen hovering over Carla while she sleeps.
Tracy is set to become enraged when she learns her plans to be The Rovers' new landlady are over after Carla buys into the business. Little does Carla realise she'll be in serious danger as Tracy decides to get her revenge.
Carla won't be the only victim either when Tracy decides to challenge Liz to a showdown before Steve and Michelle's wedding.
The scenes, which are due to air later this month, see Tracy reveal the details of her affair with Tony, including the pair's plans to take over The Rovers.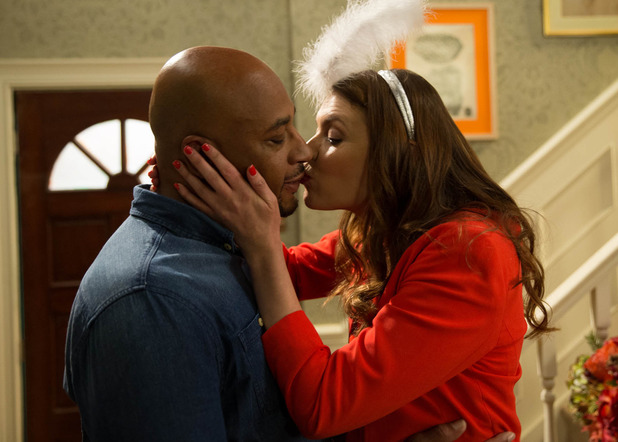 After leaving the wedding ceremony, Tracy makes her way to Carla's flat.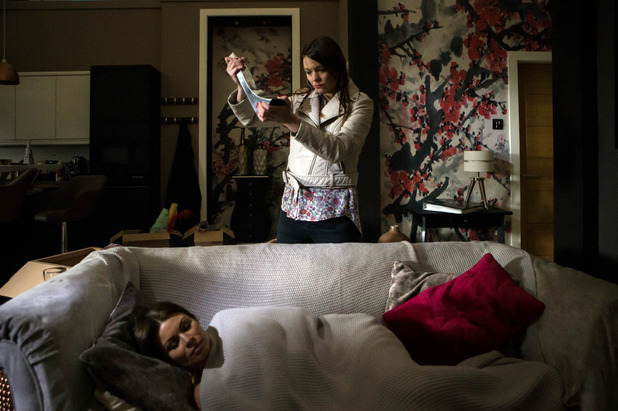 Breaking in, Tracy picks up Carla's award for businesswoman of the year, hovering over Carla while she sleeps.
It has yet to be revealed if Carla will wake up in time, but show bosses have confirmed that Tracy's ultimate revenge will see a shock blaze engulf Victoria Court – with some causalities in its wake.
Images via ITV