Peter Andre may already have four kids but he wants to learn more.
The 'Mysterious Girl' singer is preparing to welcome baby number five to the world yet he still wants to improve his parenting game ahead of their arrival.
Writing in his column for New! magazine, Peter was full of praise for his wife Emily, branding her a "wonder mum" while being more critical of himself.
"Emily as always is being Wonder Mum when it comes to organising stuff. I feel I'm a good dad but when I look at her, I could really up my game," he said.
The singer also admitted that though he loves being a hands on dad, he learned that parenting is harder than his day-job.
Despite it occasionally being stressful, Peter said he's loved every bit of it, explaining how excited he is to watch his youngest son Theo turn seven.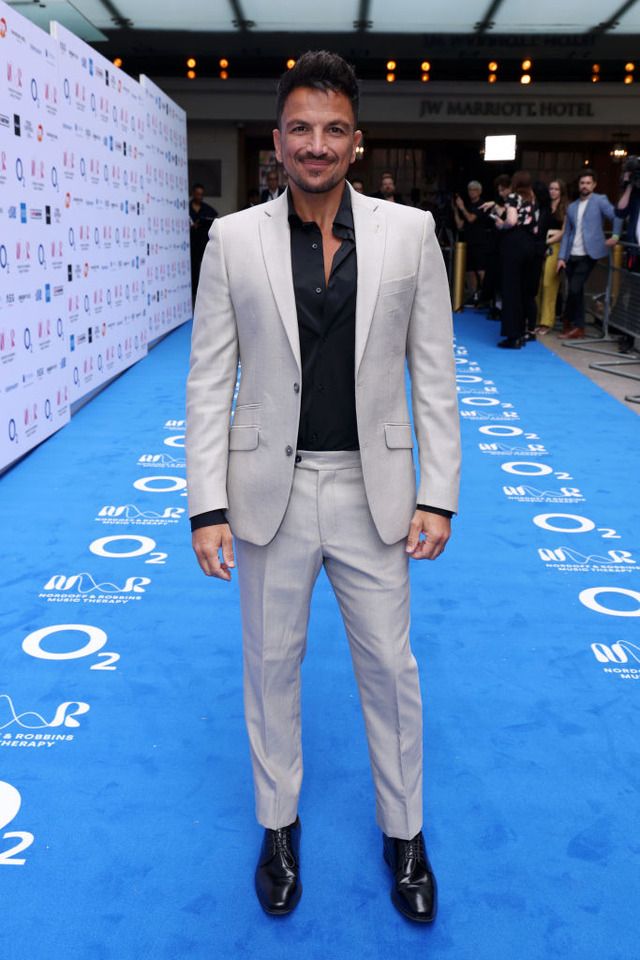 "I can't believe he's turning seven! I think this is the cutest age and he's becoming such a character. When I see him react to things, it reminds me of when I was six."
Peter and Emily share two children, Amelia, 10, and Theo, 6, and the singer has two children from his previous marriage to Katie Price, Junior, 18, and Princess, 16.
The 50-year-old and his NHS doctor wife announced they were expecting back at the start of October by posting ultrasound photos of their "new addition" to their family who will be arriving in 2024.
"We are delighted to share the news with you all. A new addition to our family in 2024. The kids are so excited. So are we," the couple wrote.
Earlier this year, Peter alluded to the idea of growing his family when speaking on Vicky Pattison's The Secret To Podcast.
"Children… I was like, when I get to 50 I'm done. And then I find myself having conversations with [Emily] going, 'Yeah you know, if we did have another child, where would we put Junior?'
"I can't even believe we have those conversations and that makes me think that I just don't know, it's just one of those things. It's just weird that we even have those conversations, so I don't know. Listen, us guys can wishful think all we like, right, but it's going to be up to her."