The elephant sculptures will be on public display just before 11am on Saturday at the Summer House in Stephen's Green.
This Saturday (November 4th), a sculpture of a baby elephant dedicated to veteran broadcaster Charlie Bird and Samaritans will be led through Dublin.
That morning, five elephant sculptures will graze in Stephen's Green, before the matriarch is wheeled down Dawson Street and welcomed to the Mansion House by Lord Mayor of Dublin Daithí de Róiste.
After the elephant will be moved into her new home at the Mansion House, where it will remain on display for the rest of the week.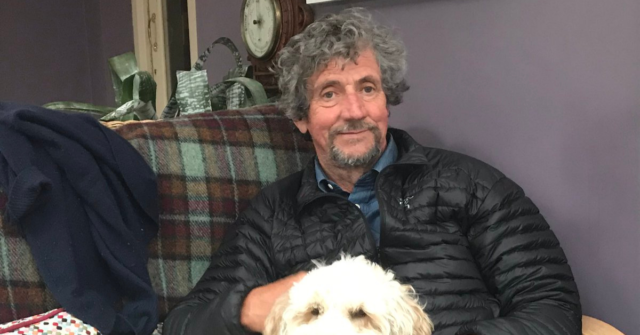 This special event, which will be led by Bird, hopes to highlight the Elephant in the Room movement, which was designed to raise awareness of mental health issues, especially in the workplace, by mental health advocate and former rugby player Brent Pope.
The broadcaster is an ambassador for the inspiring movement and he has committed himself to helping people in dark places as he battles with Motor neurone disease (MND).
"I have made a dying wish to myself that as long as I have a breath in my body, I want to extend the hand of friendship to everyone in a dark place," Bird said.
"I love the idea that Brent has come up with the Elephant in the Room. Getting to help raise awareness and funds for the organisations that are helping people in dark places is also helping me to stay alive."
The artwork on the elephant in Bird's name has been created by artist Niall O'Loughlin and President Michael D Higgins has signed his signature on it for Samaritans.
Had another stumble this weekend, but up and running in the wheelchair for next Saturday at 10.30 at the entrance to Stephens Green.The Lord Mayor of Dublin will be there and leads us to the Mansion House.Samaritans and my Elephant,to raise awareness for mental health. Come along pic.twitter.com/7BofiKi3L7

— Charlie Bird (@charliebird49) October 30, 2023
Samaritans, which turns 70-years-old this week, is the chosen charity this year.
Sarah O'Toole, Executive Director for Samaritans Ireland, honoured Charlie and Brent for their support, as well as the Samaritans volunteers.
"Samaritans main message is to urge people to reach out and talk before a problem becomes too big, and it is important for companies to get behind and promote and support this in the workplace. The Elephant in the Room is a novel way to start that conversation," she said.
Lord Mayor of Dublin Daithí de Róiste has welcomed the move to display the elephant at the Mansion House and hopes it will serve as a token of the city's commitment to positive mental health while also paying tribute to Bird.
Brent Pope, who created the Elephant in the Room movement, expressed his delight towards the news the Charlie Bird/Samaritans elephant will be exhibited at the Mansion House.
"This has been an amazing project to work on and seeing the elephant take centre stage shows that our mental health and wellbeing should also take centre stage. Charlie's strength and resilience is a lesson for us all."
The Charlie Bird/Samaritans is among a series of 4ft elephant sculptures painted by leading artists and are on sale on www.elephantintheroom.ie.
Organisations may also order their own bespoke elephant to have in their workplace to display as a symbol of the movement's mission.
Anyone who needs support can call Samaritans 24 hours a day, seven days a week, on freephone 116 123 or email [email protected].
READ MORE: