Surprisingly, Colin Farrell wasn't the most attractive thing on the red carpet last night for the Berlin premiere of Total Recall.
Instead the dresses of the two leading ladies were getting all of the attention and it's no surprise considering how stunning they were.
Jessica Biel opted for a sexy sequined full-length dress which showed off her back as she posed for fans and photographers.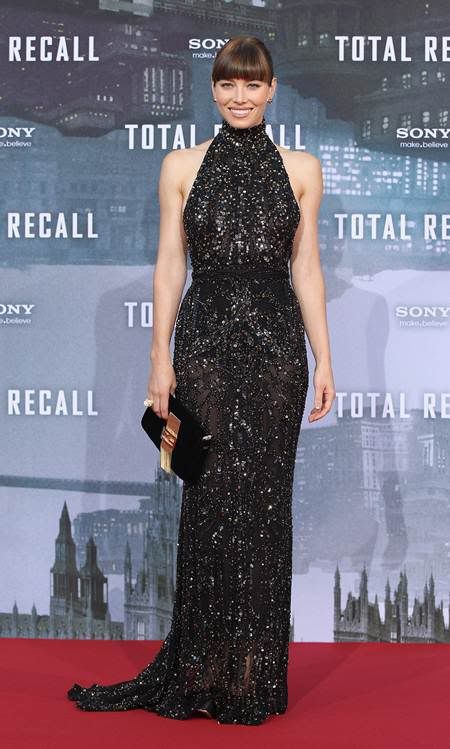 Jessica Biel looked every inch the femme fatale in her black gown last night.
In stark contrast Kate Beckinsale went for a glamorous full-length cream and champagne dress for the premiere.
Kate's other half and director of the film Len Wiseman also walked the red carpet, posing alongside his other half.
Kate Beckinsale and Len Wiseman show that you can mix work and pleasure.
Colin Farrell, as expected, looked as charming as ever in a black shirt and grey suit. Tonight he returns to his home city for the Dublin premiere at the Savoy Cinema.
Leading man Colin Farrell also looked great in a grey suit for the Berlin premiere.