Singer Eliza Doolittle has really gotten into the swing of the Olympic celebrations this week.
Not only did she run part of the relay with the Olympic torch on Wednesday but she also performed at the Coca-Cola Concert yesterday.
While we certainly commend Eliza for her spirit we couldn't help but notice that she opted for a rather unusual stage outfit.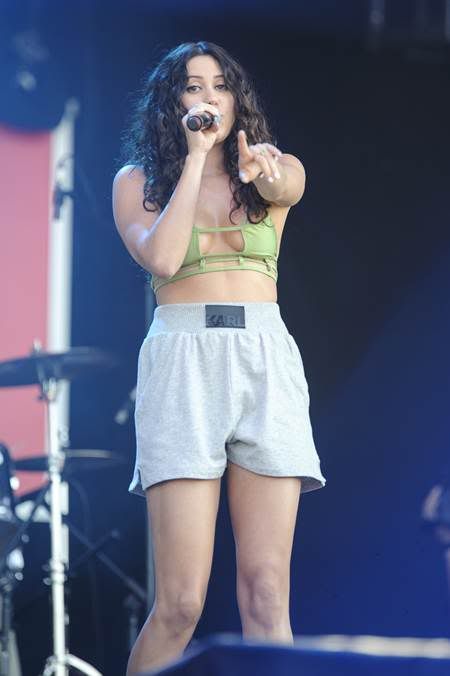 Eliza Doolittle performing on stage for the concert yesterday.
The 24 year old songwriter donned oversized grey shorts and a very revealing and odd-coloured bra top for her performance.
At one point she was even wearing a flowery transparent mac and while we're all for a unique sense of style, we can't help but wonder what the reasoning was behind her clothes.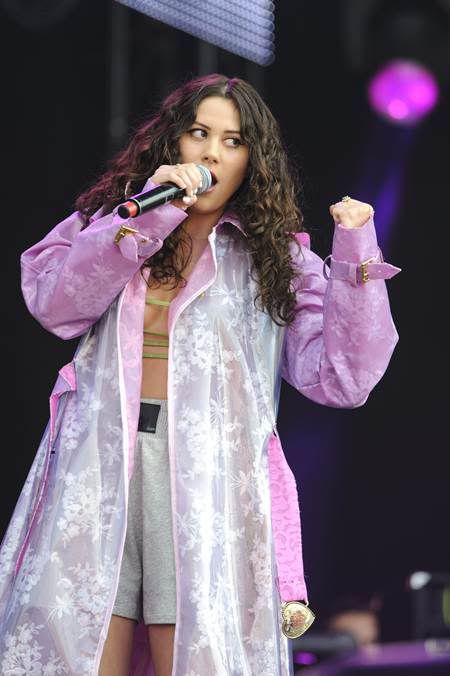 At one point the singer popped a mac on over her outfit.