Jessie Wallace is set to tackle a very dark storyline next month in Eastenders, when her character Kat Moon attempts to take her own life.
Viewers of the soap will know Kat's personal battle with sexual abuse which she suffered at the hands of her uncle Harry Slater.
In a dramatic reveal, Kat told Zoe Slater she was in fact her biological mother and not her sister, revealing to viewers how she was the victim of sexual abuse by father Charlie's younger brother Harry when she was just 13-years old. The news stunned viewers, before Zoe Slater left Albert Square in 2008.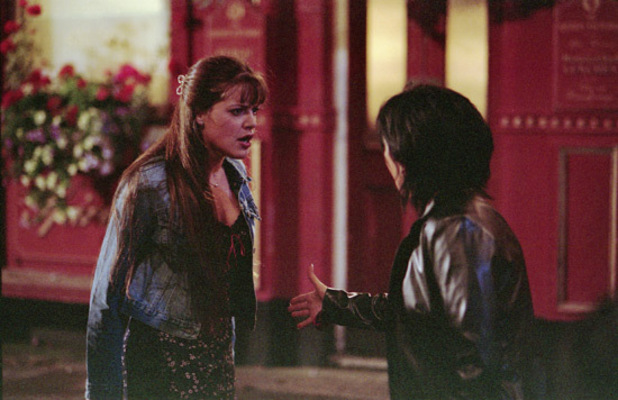 Kat will now learn in coming weeks that her rapist has left a large sum of money in his will, which she struggles to accept or deal with.
Images via BBC
The news brings Kat to breaking point, where she'll attempt to overdose.
Luckily estranged husband Alfie finds Kat in time to get her to hospital where she is revived.
June Whitfield will also play a massive part in the storyline, which sees her lend support to Kat as she faces her demons.
Speaking to the Daily Star, a show insider said:
"Once she recovers from the overdose she wants answers about her past.
"That's where June's character comes in. She plays a nun and Kat hopes she will provide her with the answers she needs."
According to The Daily Mail, EastEnders are working with the National Association for People Abused In Childhood to ensure the storyline is delivered with power and sensitivity.