This weekend Charlize Theron returns to the big screen, alongside the likes to Tom Hardy and Nicholas Hoult, in Mad Max: Fury Road.
That's why we decided to take a look at her five most fearsome roles…
Ravenna in Snow White and the Huntsman
Beautiful but cruel, this lady is the ultimate Evil Queen and Charlize played the role to absolute perfection. Also, she knows how to rock a crown.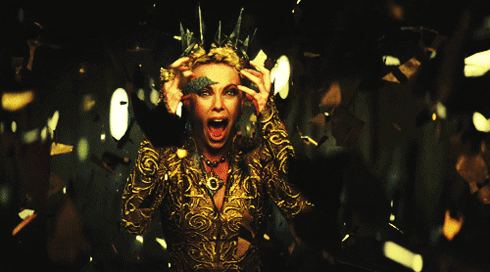 Meredith Vickers in Prometheus
The actress proved that there's no role she can't play in this sci-fi flick. Whether she was a human or an android, we wouldn't mess with her.
Aileen in Monster
Sean Penn's other half threw herself into the role of real-life serial killer Aileen Wuornos. In fact, she won an Oscar for her performance.
Stella Bridger in The Italian Job
Charlize had bags of attitude and plenty of driving skills in this remake… not sure we'd fancy getting into a car with her though!
Furiosa in Mad Max:Fury Road
The 39-year-old has been getting a lot of praise for her role in this action-packed movie which is hitting Irish cinemas nationwide this weekend.