Robert Pattinson has made his first public appearance since it was revealed Kristen Stewart cheated on him last night.
The actor was recording his first interview for Jon Stewart's The Daily Show yesterday afternoon but then hit the red carpet for the premiere of his new film Cosmopolis in New York last night.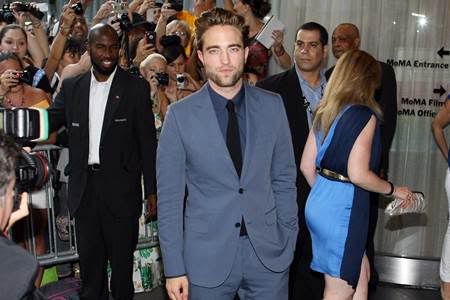 Robert Pattinson looked handsome in a grey suit with a black tie.
According to numerous reports this morning the heartbroken actor was questioned over a tub of ice cream about the scandal.
Robert is said to have charmed his way through the probing interview, joking that he was now going to hire a publicist and that he was also wearing spanx.
When host Jon Stewart told him that he should kick Kristen to the curb, the Twilight star simply laughed it off.
Later in the day Robert happily answered questions and even flashed a smile for photographers when he took to the red carpet in a dapper grey suit.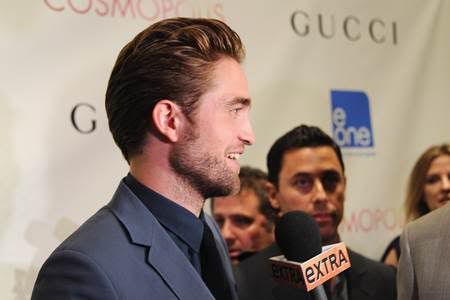 The actor even managed to flash a smile for interviewers and photographers.
However it is clear to see that the whole ordeal is still very fresh and sensitive for Robert who hasn't been seen with Kristen since the Teen Choice Awards last month.
The couple were last spotted together at this award show last month.