Looks like Selena Gomez might have a bit of competition in the form of Hollywood starlet Emma Stone.
Her Boyfriend-singing boyfriend declared his love for The Amazing Spider-Man actress via his Twitter account over the weekend.
This was what the pop star wrote on his Twitter page over the weekend.
The 18 year old pop singer who is in Australia at the moment also added that he didn't realise that Stone wasn't a natural redhead.
Back when Emma Stone, who is naturally blonde, was a red head.
Earlier today Bieber, who is thought to still be dating Selena Gomez despite rumours of a split, followed up on his admiration for the actress writing 'The new spiderman is so sick!!'
The Amazing Spider-Man is in cinemas now and also stars Stone's real-life boyfriend Andrew Garfield. However if you want to find out what other male stars are loving Emma Stone, check this out.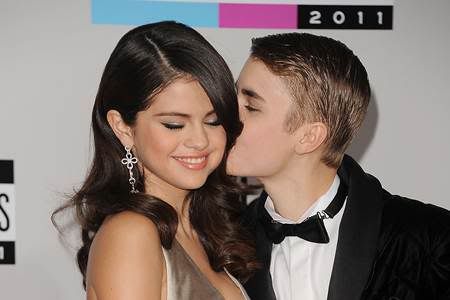 Justin Bieber is currently dating Selena Gomez and here they are on the red carpet.