Brought to you by Brigid 1500
A Woman. A life. A legacy.
We all have childhood memories of making St. Brigid's Day crosses in primary school to mark the start of spring, but in recent years, there's been a resurgence of interest in this figure.
2023 saw the Irish government introduce a brand new Bank Holiday on the first Monday of February to mark St. Brigid's Day, and this ignited conversations about Brigid, and what she means to many people. St Brigid may have been named after the old goddess Brigit, who is believed to be the same goddess known as Briganta found in Europe. It is also possible that some of the stories about the goddess got mixed into stories about St Brigid.
So, who was Brigid, really? Well, ahead of Brigid1500, which marks the 1500 year anniversary of her passing, we've put together a couple of things you may not have known about this fascinating figure.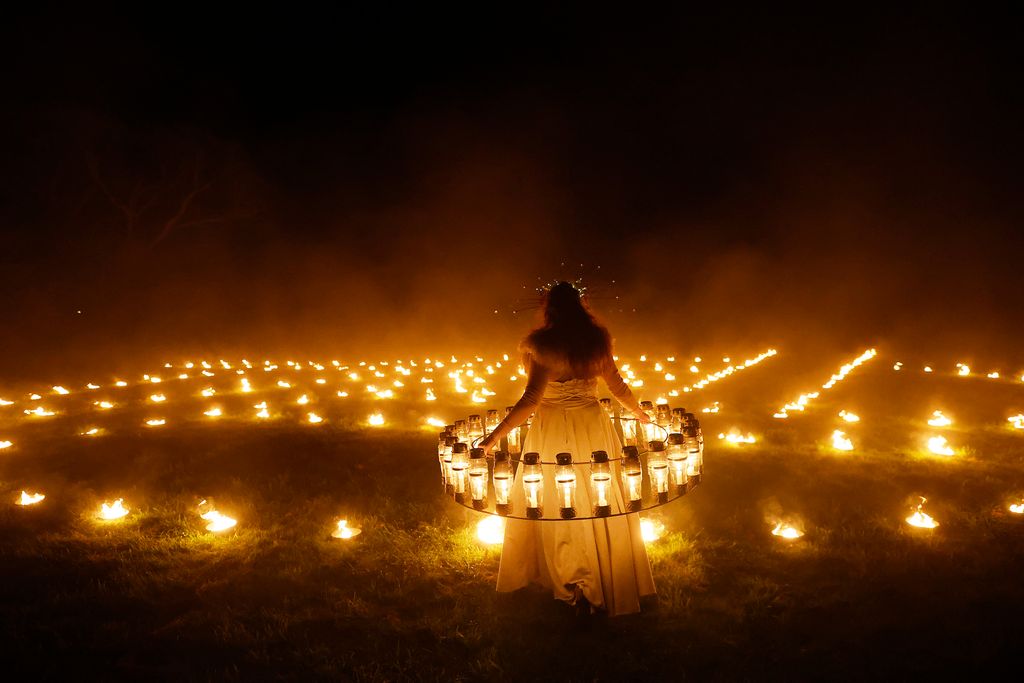 5 things you may not have know about St. Brigid
1. Brigid was likely born in the 450s or 460s, while death records indicate that she died in 524.
2. It's likely that Brigid was born into a pagan community and converted to Christianity as a child or as a teenager.
3. Kildare Town and its surrounds are considered to be St. Brigid's spiritual home, as she founded Ireland's first double convent and monastery here. Many of her miracles are attributed as taking place in Kildare.
4. Brigid's miracles were considered to be "helping" miracles, and it's often claimed that she protected and healed others through her miracles.
5. Brigid is said to be the patroness of learning, healing, protecting, poetry, livestock and dairy.
To mark 1500 years since the passing of St. Brigid, Kildare County Council has officially launched the Brigid1500 Festival, which will take place across Kildare between 27th January to 6th February. Brigid1500 promises a jam-packed, culturally rich calendar that will celebrate the spirit of Brigid from a variety of lenses, bringing artists, performers and visitors together to reflect on her impact.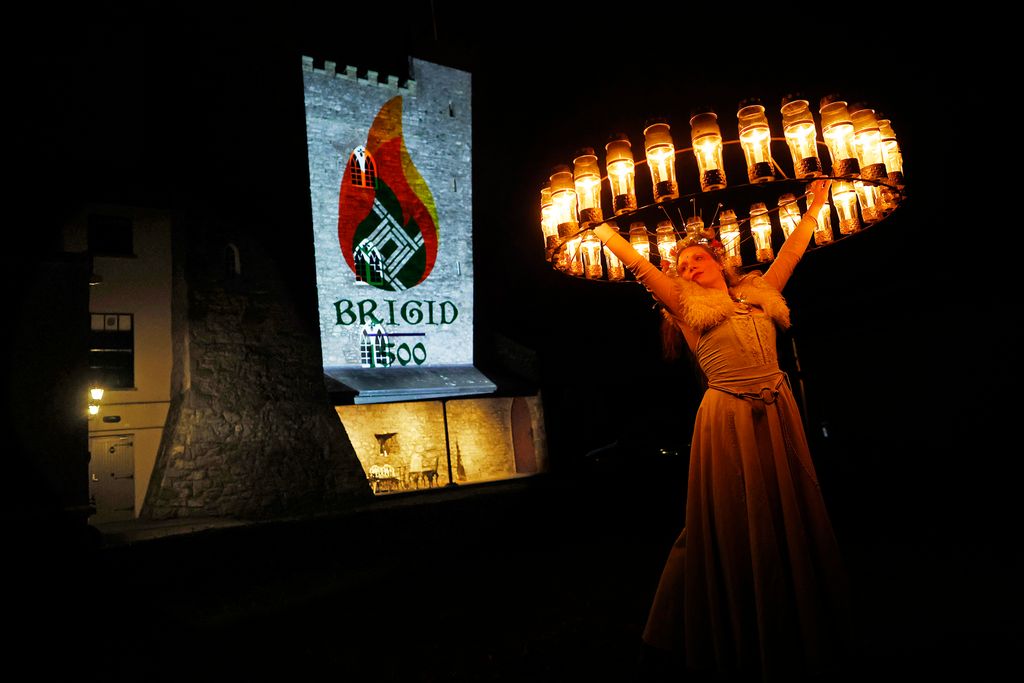 Here's a handful of the events you can catch at Brigid1500.
St. Brigid's Day Concert in collaboration with Hot Press at the Moat Theatre, St. David's Church and The Potato Market
Mother Earth: A Day of Food and Music at The Wonderful Barn, Lexlip
We Shall Overcome: Songs for Justice and Freedom in Athy
She Moved Through The Fair: An Evening of Song, St. Brigid's Cathedral, Kildare
Light shows across Clane, Newbridge and Athy
Two grand fiery processional events in Maynooth and Kildare during the Bank Holiday Weekend
The annual Féile Bríde candlelight pilgrimage and ritual
Pause for Peace: A one minute silence at 12pm on St. Brigid's Day with County Kildare and Solas Bhríde Centre & Hermitages
Unveiling of art pieces, craft workshops, library events, historical walks and talks
On Thursday 1st February, 2024, there will be a special ecumenical service in St Brigid's Cathedral, Kildare entitled, 'Celebrating St Brigid. Brigid 1500: A Service of Thanksgiving'. The service will mark the Feast Day of St Brigid through music, prayer and worship.
To learn more about Brigid1500, visit the programme's official website right here.